One Victorian worker injured every 18 minutes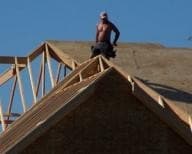 One worker is injured every 18 minutes at workplaces around Victoria, according to new data released by WorkSafe.
The data coincides with the launch of a new public awareness campaign in the lead-up to Christmas.
The new campaign, launched by VIC Assistant Treasurer, Gordon Rich-Phillips, highlights the impact a near-death experience at work has on a worker and their family.
"Only a worker who has suffered a near miss, an injury or – worse still – seen a colleague die at work fully understands the impact that this has on themselves and the people around them," Mr Rich-Phillips said.
"This time of year is a dangerous one for workplace fatalities, but we should never lose sight of the fact that injuries and near misses can also be extremely traumatising."
Mr Rich-Phillips said that in the past 12 months, 28,478 people had made an injury claim after being hurt at work. That equated to one injury about every 18 minutes.
"While Victoria is the safest state to work in Australia, it has the lowest number of injury claims per hours worked – campaigns such as this remind everyone that we can do more to keep workplaces safe," he said.
WorkSafe Executive Director of Health and Safety, Ian Forsyth, said that while workplace fatalities in Victoria were at historic lows, this was the most dangerous time of the year. In 2011, in just a six-week period prior to Christmas, nine workers lost their lives.
"No one wants to see such a terrible toll ever again,'' he said.
"Organisations rushing to finish jobs before their Christmas break and peak periods for farming – such as the grain and hay harvests – can mean that corners are cut and safety becomes less of a priority.
"At this time last year, 23 people had been killed at Victorian workplaces; fourteen people have died so far this year but that's 14 too many. Everyone should return home safe at the end of the day."