One-stop shop for Aussie industry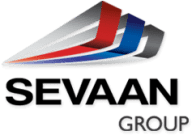 Fast-growing Australian CNC machining and fabrication contractor Sevaan Group now offers a complete outsourcing option to Australian industries.
As well as laser cutting, folding, punch/shear and sheeting capabilities, Sevaan also provides assembly and powder coating finish.
The move comes on the strength of its own market research which identified a strong need for these services from the one provider. It is ideal for companies looking to source very small batches or even once-off prototyping.
The Sevaan Group's capabilities are so wide that it can now facilitate the entire industrial spectrum. This includes general manufacturing, mining, defence, rail and infrastructure, shipping, petroleum and energy, public works and the agricultural sector.
Sevaan Group CEO Tony Panrucker says the organisation has a very experienced management group and highly talented staff in its engineering department and on the shopfloor.
"We believe these two departments each have to be of the highest standard in capability because they go hand-in-hand," said Mr Panrucker.
"One of the most important aspects of fabrication is realising that the engineering department feeds information to the shopfloor which turns that digital data into the physical reality of a product.
"If one of these areas is weak the outcome will be flawed, so we've been very careful in ensuring that our workforce is of a high skills capacity and works in synchronicity."
Sevaan's capabilities and materials handling platform will give large manufacturing companies the ability to budget on identified, fixed costs to better manage their own work. 
By outsourcing the technical aspects of engineering control and fabrication to a proven specialist, they will cut down waste and unnecessary costs.
"Manufacturing today needs a well oiled machine and this is what we believe we have as Sevaan amalgamated several long-standing manufacturing companies into one entity," said Mr Panrucker.
"As a new unit we have picked up many contracts across various industries including rail infrastructure, mining, general engineering, the agricultural sector as well as once off contracts and prototyping – particularly to the Defence industry."
The company is capable of high-tech sheet metal plating and higher product fabrication (engineering and machining), founded on the advanced technological level of its machines and operators.
Sevaan Group
Ph: 02 9824 5555