One small step for smart meters, one giant leap for climate change in Australia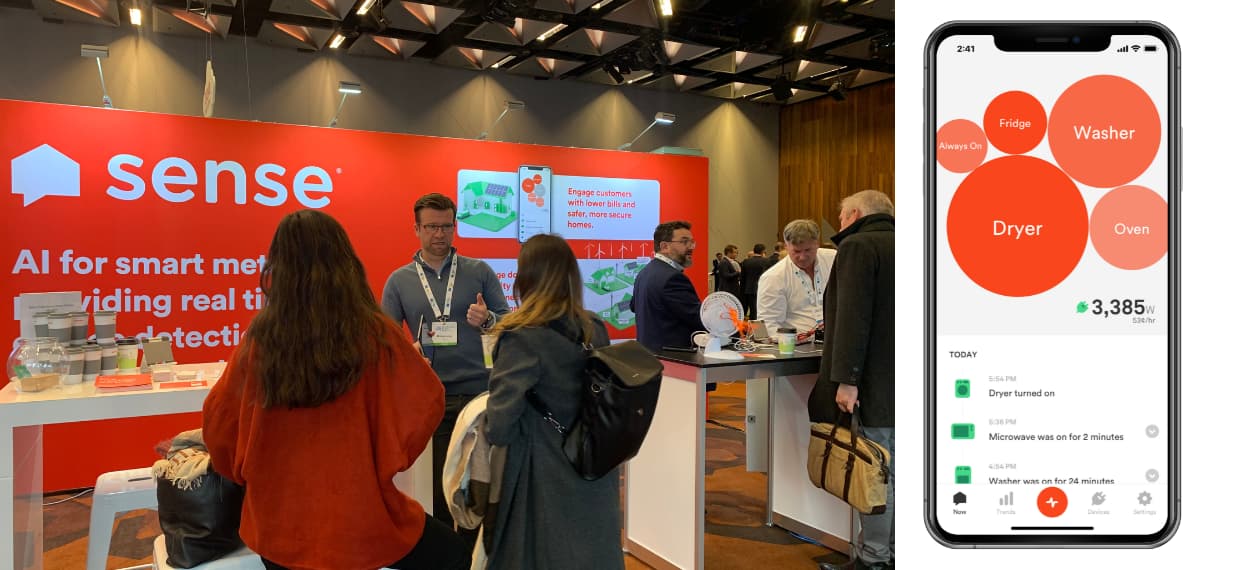 An international leader in home intelligence and real-time smart electricity monitoring, Sense, is setting up operations in Australia to help this country achieve Net Zero emissions sooner.
Michael Jary, the International Managing Director for Sense, announced the establishment of a local operation in Australia within 12 months, where the company sees strong potential for its artificial intelligence (AI) technology to be embedded with the next generation of smart energy meters.
Sense will establish local electricity retailing and manufacturing partners for its AI technology that uses machine-learning algorithms to analyse high-resolution electricity data, providing a breakdown of individual domestic electricity consumption to an appliance level in real time. 
"Whilst first generation smart meters have made huge strides in digitising the energy sector, they have not fulfilled their true potential. With an excessive focus on the unit cost of the meter alone, these first wave devices could have done much more," says Jary.
"But second wave meters can and must do so much more. They will be affixed to walls until 2040 so they need to be future-proofed."
"Sense technology – which can be embedded in the smart meter – provides data vital to flexible grid management including provision of energy disaggregation information in real time that radically advances grid management to increase flexibility and cut infrastructure costs," says Jary. 
"This will be critical to the electrical energy transformation happening now in Australia, in which individual homes and the grid will be called upon to facilitate the move away from fossil fuels, while accommodating growing trends such as full electric vehicle penetration, heat pumps in most homes, widespread distributed generation, and fluctuating renewables."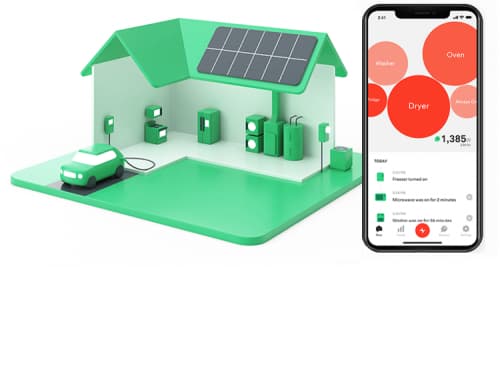 Australia's existing smart meter technology needs to be upgraded to deliver a low carbon energy transformation to domestic homes. Real-time device detection at the individual appliance level is in the national interest, and it reduces household power bills.
In an address given at Australian Energy Week, June 7-9, he said embedding of Sense's AI technology into smart meters, where it processes high-resolution waveform data in real time, would be a relatively small step for each of Australia's approximately 10 million households, but would have a major impact collectively on reaching Australia's Net Zero goals sooner.
"Modest upgrades to the next generation of smart meters will allow them to embed Sense technology and run sophisticated AI algorithms. By deploying AI to the grid edge, homes can become more efficient and flexible and we can cost-effectively accelerate the energy transition now happening in Australia," said Jary, adding that homes account for 25 per cent* of total electricity consumption in Australia. 
"Sense's AI technology, which can be readily incorporated into next generation smart meters produced by Australian manufacturers, helps consumers save energy, enables demand-side flexibility, and identifies anomalies on the grid. It also prepares homes to cope with the coming household electrical transformation, including full electric vehicle penetration, heat pumps in most homes, widespread distributed generation, and fluctuating renewables.
For a relatively minor investment to incorporate this technology into next generation meters produced in Australia, the benefits will be outstanding, providing consumer-controlled savings, and competitive advantages for electricity retailers and meter manufacturers, and a new level of grid flexibility that will be vital as Australia progressively transitions away from fossil fuels.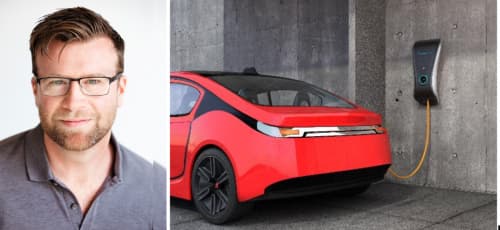 Michael Jary, left, says households need to be equipped to enable them to be active participants in the low carbon economy as domestic processes and transport are fully electrified
"There is huge scope to improve smart metering in Australia by adoption of technology which is already being deployed in the US," he said in a preamble to Australian Energy Week, which is a major annual conference and expo for the energy industry, bringing together generators, networks, retailers, end-users, and government to help shape the energy transition.
Michael Jary's mission in Australia includes introducing the technology to electricity regulators, electricity retailers, and other major organisations involved in the energy transformation. Sense has already formed partnerships with other national and global organisations involved in this process, including Schneider Electric, which is an active participant in the global energy transformation.
"Australia needs to provide intelligence in the home that engages consumers, optimises for cost and carbon, and reduces the capital and operating costs of the grid. Such technology needs to be highly scalable, and dramatically more cost-effective than previous offerings. It needs to be able to balance the grid, and reduce and shift the peaks," he said.
"It needs to engage, not enrage, the consumer by making them a partner in identifying energy waste, tracking electricity costs and saving money on their bills."
Sense's load disaggregation samples power more than 10,000 times per second, then uses high resolution waveform data analysis to track device activity in homes down to individual appliances, even those that aren't smart.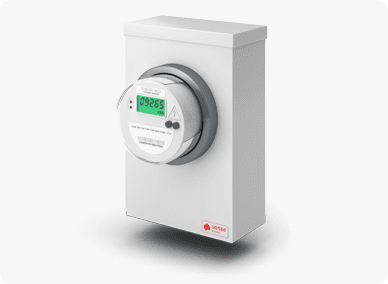 Sense AI technology incorporates high-resolution processing that can be built directly into next-generation smart meters.
"In very simple terms, it 'listens' to electricity signals to identify the unique signatures of various appliances and electrical devices in the home. Based on this electricity data, it can tell you where usage and waste is occurring in real time. This is a huge advance on previous-generation technologies, which were unable to break down usage at an appliance level and couldn't share information with consumers until the next day at the earliest," says Jary.
"To deliver net zero in time to substantially help avert climate change, Australia's next generation smart meters have a vital role to play. But decisions made now could make or break the drive to net zero," says Jary, who is seeking to partner with local energy suppliers to advance smart metering to the next level."
"The energy-saving potential in Australia is huge – that's why we are setting up here. There are more than 10 million homes in Australia, each consuming about 5,000 kWh per year."
"The combination of electrification and a low-carbon power grid is the right path to decarbonisation in Australia. But unless we engage consumers, and enable energy efficiency and demand flexibility, we will be forced to build substantially more capacity into the grid at enormous expense," says Jary.
"To achieve Australia's ideal target of a 26-28 per cent reduction in national emissions compared to 2005 levels by 2030, we cannot neglect the people who are consuming the electricity. That is why smart meters are such a vital part of the solution. By influencing when and how much energy is used in the home, next generation meters can support the coming expansion of electrification and renewables with reduced disruption to the grid."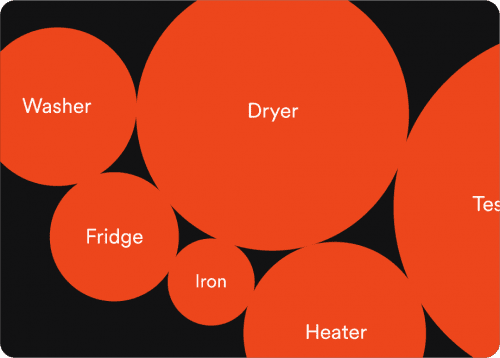 Avoid disaster – knowing when certain devices turn on and off could save a home. Forgot to turn off the iron or the stove? Operated remotely, Sense technology provides a line of defence. Sense users also get an unprecedented insight into their home. They can see when a garage door is opened, the TV turned on, even when the dryer finishes its cycle. Average users save 9 per cent of their energy bill, says Michael Jary.
Consumer engagement
"We have arrived at a crucial juncture where we decide whether the smart meter saves the ice caps or mostly saves on the administration of quarterly billing. By investing in enhanced processing, comms, and memory, smart meters can become computation modules that are able to intelligently manage the home and interface with the grid. The return on these final few microchips will dwarf the additional cost."
"To function for decades, the next wave of meters to be installed must be designed to manage a much more challenging grid. They need the capability to cope with full electric vehicle penetration, heat pumps in most homes, widespread distributed generation, and fluctuating renewables. Balancing the grid is inconceivable without control, insight, and engagement at the grid edge," he says.
"As retailers and policymakers make decisions about next generation smart meter deployments, it's important to understand the role that these new meters can play in consumer engagement, potentially making or breaking the success of energy efficiency and demand response programs."
"Peoples' day-to-day lives in their homes have a big impact on how these programs work, including when and how much energy they use. We can't afford to neglect customer engagement and still expect to succeed." 
Michael Jary says that while it's "generally believed that you cannot engage with consumers about their energy, our experience differs. On average, customers engage 2 to 3 times a week with the Sense app even after a year of usage. That's immeasurably more than a standard energy portal."
"Consumers initially use the technology to save money on their bills. But it soon becomes an indispensable tool for managing their lives and homes. There are important safety and security aspects to capabilities afforded by next-generation smart meters with embedded Sense AI technology."
"Knowing what appliances are on or off in the home is incredibly useful data. Many people experience anxiety because they can't recall whether they left an iron or stove on. Sense can reassure them or help avoid a devastating incident in the home."
"Sense technology can also help control appliances throughout the home, with smart home integrations such as Hue smart lightbulbs and TP Link smart plugs, which can control connected devices from anywhere you have an Internet connection."
"With engaged customers, energy retailers can transform the relationship, surprising customers with lower bills, enhanced safety and providing an array of compelling services, which will drive up acquisition and grow loyalty."