ONE FIFTH OF AUSTRALIANS PREPARED TO SWITCH JOBS FOR BETTER PAY
27-05-2016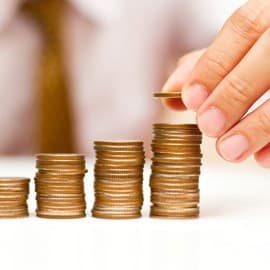 19 percent of Australian workers say that they would look for another job if they were unsuccessful in applying for a raise, and 46 percent are planning on asking for a raise within the year.
Luckily, being denied a pay increase isn't a tremendously likely scenario: in many industries, Australian employers are recognizing the value of skilled labor, especially in the information and technology sector.
A study by Robert Half has found that the workers most likely to feel entitled to a pay rise are younger, with Generation X and Y being the most likely to ask. More than half are willing to push, often saying their salary has not evolved with their duties and responsibilities.
One in ten say a pay increase is needed to cover basic living expenses, which is a concern in major Australian cities. The cost of renting or purchasing a home has escalated in recent years, leaving many younger professionals feeling pressured.
Amongst other options, a common alternative sees almost a third of people denied raises responding with requests for alternative compensation, such as a move to a more responsible (and higher paid) position, more benefits, or more flexible working hours.
Another third are simply likely to wait, and ask again at the next performance review. What they are not likely to do is simply accept the refusal without question (luckily, only 3% of respondents said they'd complain to co-workers or friends).
Both employers and employees understand the value of skill in the workplace, and agree that a combination of monetary and situational compensation is an appropriate motivator. The key to negotiation (from both sides) is to remain professional and reflect on your position, and the situation of the opposing party.