AS ONE DOOR CLOSES, MORE ARE PUSHED OPEN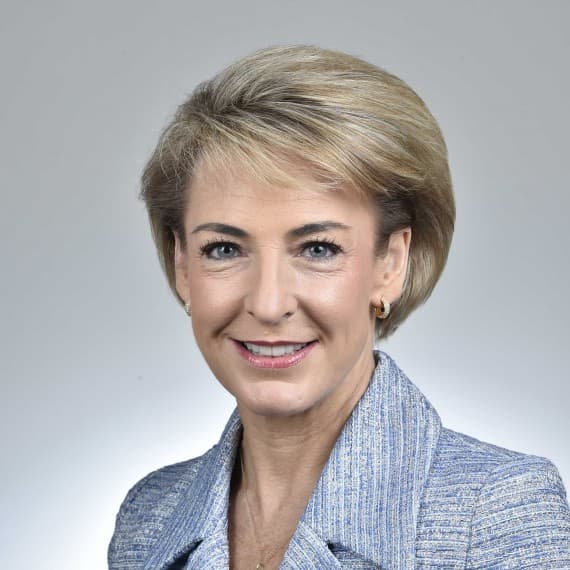 In October, the last Australian-made Toyota and Holden cars rolled off the assembly line at Altona and Elizabeth. For thousands of workers who have made Australian cars – and the families and communities that have supported them – this was undoubtedly an emotional time.
The International President of General Motors explained GM's decision was "driven purely by business rationale, and not by any direction this government or any future government would give for their auto industry in Australia".
Australian car production fell from 335,000 in 2007 to 210,000 in 2013, despite billions spent in assistance by the previous government. By comparison, several million cars are now being produced each year in larger factories in Japan and South Korea. For Australia, in the words of General Motors, the sums "simply didn't add up".
Our focus has been ensuring that for Australia and its workforce, as one door closes, many more are pushed open.
Of the Holden workers who have left so far, 75 percent have found new jobs, or retired. The government and car companies are continuing to provide assistance, including through our $155 million Growth Fund which helps them transition to new jobs.
The Turnbull Government is also helping manufacturing businesses diversify through the $100 million Advanced Manufacturing Fund.
Last month, we announced 20 companies in Victoria and South Australia would share in almost $30 million in grants under the Advanced Manufacturing Growth Fund, to establish and expand their advanced manufacturing activities. The recipients are working on a wide array of projects that will boost our economy and improve our lives.
For example, ATi Implants in North Adelaide is establishing Australia's first dental implant and prosthetics manufacturing hub. Levett Engineering at Elizabeth South is expanding its capacity to supply components for global aerospace and defence projects, including the Pentagon's Joint Strike Fighter project. Melbourne based MiniFAB is upgrading its facilities for the production of medical devices to be used for the emerging 'organ on a chip' technology.
There are 826,000 more jobs in Australia than in December 2013, when Holden announced its closure. Our economy is strong and Australia still is, and can be, a country that makes things. Our highly skilled workforce means we have a strong future, particularly in advanced manufacturing.
Last month, the Advanced Manufacturing Growth Centre released its report 'Advanced Manufacturing – a new definition for a new era'. It outlines how Australian manufacturers can realise their significant potential to move up the value chain and grow their businesses, by innovating and introducing production efficiencies and new products and services.
The Australian Government will continue to work closely with industry, so we can leverage our strengths and take advantage of tomorrow's opportunities.
Most importantly, we will continue to focus on tomorrow's jobs by delivering a stronger economy, with lower taxes for small businesses, record investment in infrastructure, new export agreements and an ongoing focus on ideas and innovation.
The end of car manufacturing has been difficult and has brought challenges, but there is a bright road ahead for our economy and for Australian manufacturing.
Senator Michaelia Cash is Acting Minister for Industry, Innovation and Science.