ONE CABLE GLAND SEALS ALL COMMON CABLE SIZES
07-03-2018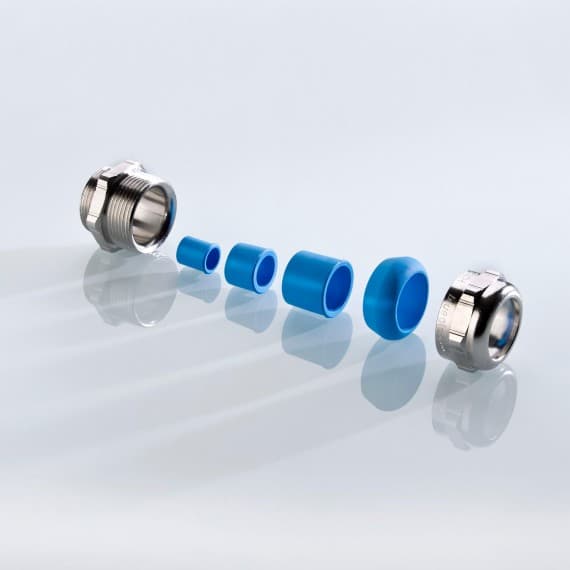 The latest addition to the Pflitsch blueglobe series of cable glands from Treotham Automation features a special sealing insert made from high-grade TPE that allows a single cable gland to accommodate a far wider range of cables.
As a result, the M25 size cable gland can be used with cables with diameters from 6 to 20mm, thereby covering all the cables most commonly found in automation, machine construction and electrical engineering applications. And, thanks to the special insert, the glands still provide IP68-level sealing at 15bar. The required seal size can be set in seconds with no need for special tools.
The new glands also provide very high strain relief up to class B as defined in EN62444, removing the need for additional safety measures to prevent cables being pulled out in most applications.
The new M25 cable gland is available in AISI 303 and AISI 316Ti grade stainless steel, and is approved for operating temperatures from -40 to +130°C. Slit versions of the new sealing insert are also available to accommodate preassembled cables.
Treotham Automation
1300 65 75 64
www.treotham.com.au