OMRON UNVEILS LATEST DATABASE SOFTWARE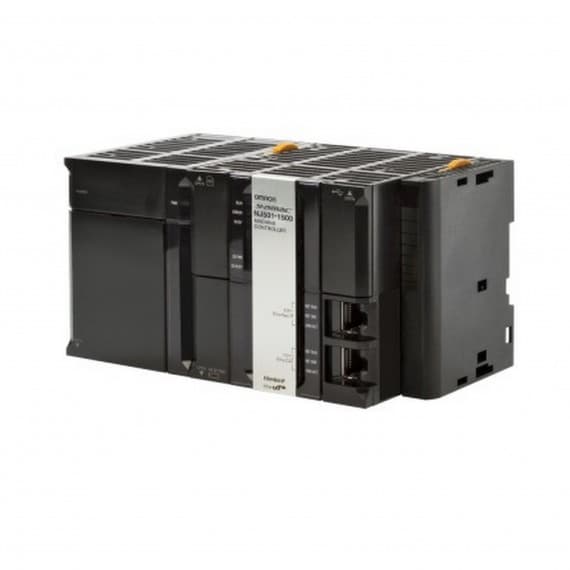 Omron, a global leader in industrial automation, has unveiled its groundbreaking new database connection software at a special seminar in Sydney.
For the first time, a database interface has been built into Omron's controllers, to streamline the automation process and increase productivity.
Omron's Engineering Manager, Mr Harry Mulder gave attendees at the Breakfast Seminar at Omron's headquarters at Silverwater, a special preview of the new software.
On show was Omron's new NJ501-1320 Machine Automation Controller (which the company has dubbed the "MAC").
Mr Mulder demonstrated how the NJ controller "talks" to a Microsoft SQL Server database.
He created the database and then ran a series of queries to the database, using the industry standard SQL Language.
Mr Mulder showed how the latest version of the Omron Sysmac Studio supports the database connections.
Data, such as production conditions, production results, and inspection results, can be managed at the individual product level.
Data is sampled every few milliseconds and written to the database. 
The process data is linked to inspection images and saved together with the images. 
This improves the level of quality management and overall production by providing traceability
"The data can be easily exported to an Excel spreadsheet with graphs which gives users tremendous flexibility, Mr Mulder said.
"Our clients and potential clients who attended the seminar were most impressed with what they saw."
Mr Mulder says the new software is an add-on to the Machine Automation Controller (MAC).
"The system was launched only recently but we have already received strong interest," he said.
The new software is ideal for a broad number of applications including logistics where detailed analysis is required.
"For instance if you want to log a package – including size, weight, destination – and you are processing one or two packages a second, 24/7 – this requires massive amounts of data, said Mr Mulder.
"This is where Omron databases can assist in increasing productivity by streamlining the whole process."
Omron also had an extensive range of its latest products on display at the Seminar including:
·       The Sysmac automation platform
·       HMIs
·       NX safety control system
·       Ethernet IP coupler
·       Safety scanners
·       New Light Curtains
·       New computer touch screens
Another Omron Breakfast Seminar is scheduled for late May, with full details to be announced soon.
For more information on Omron's technology visit: www.omron.com.au
Omron Australia
Ph: 1300 766 766