OMRON UNVEILS ITS VISION FOR THE FUTURE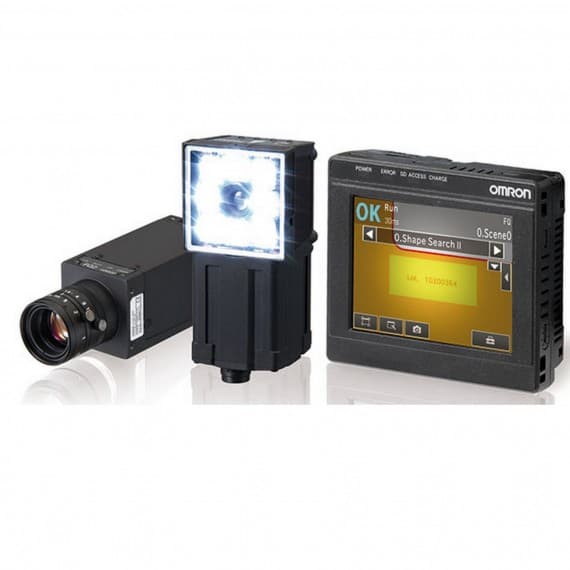 Gone are the days when companies had to rely on the human eye for product inspections.
Now to improve efficiency and increase productivity more businesses are using cutting edge vision technology – with outstanding results.
Omron, a global leader in industrial automation, unveiled its latest machine vision systems at a special full-day training session in Sydney last week.
George Nematian, Product Manager – Machine Vision, gave more than 20 company representatives a special insight into industry applications of machine vision.
On show at the company's headquarters in Silverwater was the FQ2 smart vision sensor and FH vision series – a fully automated product inspection system.
Mr Nematian explained the benefits of using this advanced technology for product inspections.
"Vision sensors are ideal for a broad range of industry sectors including food & beverage, packaging and pharmaceuticals," he said.
The FQ2 smart camera is a high speed camera and features up to 32 different programs. The FQ2 sets a new standard for image inspection.
The FQ2 is ideal for:
·       Quality control
·       Measurement
·       Sorting products
·       Guiding industrial robots
By using vision equipment companies can:
·       Monitor quality
·       Reduce waste
·       Reduce failure rates
·       Ensure customer satisfaction
The compact FQ2 smart camera features new OCR and Code Reader with a built-in dictionary.
Commands can be input from a PLC to control the FQ2. Inspection and measurement results can be output from the FQ2 to a PLC. And images/ data logging are possible and can be transferred to a computer.
Omron's FH series is the industry's fastest compact vision system.
The FH-series Vision System provides higher speed with 300 frames per second (3.3ms) for capturing images, high speed four core CPU with 2.4 GHZ for processing time and using high speed EtherCAT communication to transfer data to PLC or Robots.
During the training session Mr Nematian gave attendees an overview of the hardware and software used by the latest FH Vision Systems.
They learned how to set up a vision system step-by-step and were given an overview of FQ2 hardware and software.  
For more information on Omron's technology visit: www.omron.com.au
Omron Australia
Ph: 1300 766 766