OMRON DRIVES AUSTRALIAN MANUFACTURING TO A NEW LEVEL
17-03-2015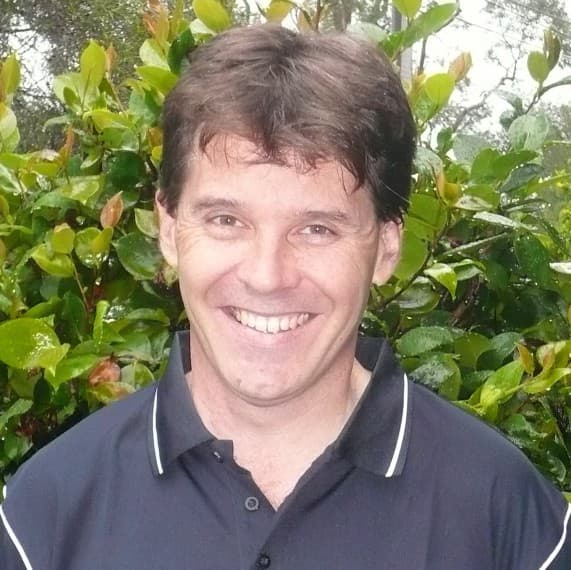 HOW AUTOMATION IS FAST CHANGING THE WAY WE DO THINGS
Harry Mulder is the Engineering Manager for Omron Electronics Pty Ltd in Sydney. He has been involved in the industrial control industry for almost 30 years, the last 26 of which have been with Omron. He currently manages an engineering team across four states, but still likes to get involved with day-to-day problem solving.
In this exclusive interview with Industry Update Mr Mulder explains how automation and robotics is changing the face of manufacturing in Australia …
Since its establishment in Australia in the 1980s Omron has grown from strength to strength. What are the main reasons for the company's outstanding success?
In a word, it's QUALITY. Omron has always produced high quality products. Our products are all very well tested and well designed from the ground up by highly trained engineers in Japan.
We never treat our customers as a 'test bed.' When they buy a product they are confident that when they take it out of the box and install it, it is going to work as per the specifications. In other words, 'it does what we say it does.'
The company prides itself on innovation – has this been a key factor?
Omron has an outstanding track record when it comes to innovation and has been responsible for many world firsts. Our innovation comes from listening to customers, seeing and understanding their problems and finding solutions. We are able to take our knowledge and experience and apply it to any application.
Automation is now a very competitive field. What is Omron's main point of difference?
Quality, innovation and price. These are the main areas where we have an edge.
The company invests heavily in R&D – has this paid dividends?
Absolutely. Omron invests around 7% of our turnover into R&D, which compares very favourably. Most research and development is carried out in Japan, but we also have facilities in China, Europe and the US.
Omron has a commendable corporate motto: "At work for a better life, a better world for all." How is this achieved?
Omron globally has not just been about making profits. The company also feels it has a social responsibility, which is very important. By producing better products as a company, users will benefit as well and this creates a better world for all to live in.
The company has always placed great emphasis on safety and training. Is this still a priority?
Definitely. Safety is paramount in workplaces globally. It is totally unacceptable to provide an unsafe workplace for employees, so companies invest heavily in safety equipment and this is where we're able to apply our expertise. Training is also extremely important. Omron runs both regular and customized training courses for its customers. We can run them at our facilities or at the customer's premises. This allows customers to get a greater understanding of our products by learning how they work.  
How important is energy efficiency and sustainability when designing Omron products?
There is always a strong demand for energy efficient products. Customers are now taking a holistic approach, so we now supply highly efficient machines that save energy and costs.
Where is automation heading globally? What are the main trends?
A number of key trends are emerging. The use of robotics is increasing at a rapid rate in many industry sectors. Robots of course have been around for many years, but they are now becoming much cheaper and much easier to use. Previously, you had to have a number of dedicated controllers, which were difficult to use. Robot functionality is now integrated into mainstream controllers, greatly simplifying systems.
Also, connectivity is changing dramatically. With the Internet, everything is becoming connected, and this will continue to grow at a rapid pace.
And monitoring sensors are becoming smaller, cheaper, more powerful and more widely spread.  They amass data at a great rate.
Can you see a day when robots will replace humans in the workplace?
Yes, definitely. I don't think that day is far away. Already Google is planning to launch a driverless car by 2019 and rail networks are introducing driverless trains. Even in healthcare, robots are now being developed to make-up hospital beds. This is no longer science fiction, it's happening now.
There's no doubt many labour intensive jobs will eventually be taken over by robots. Many jobs will become redundant, but automation will create new jobs. For example, robots will need to be serviced and maintained.
Finally, what does 2015 hold for Omron?
The company plans to release a series of new products during the year – more 'revolutionary', than 'evolutionary.' We will be updating and improving many existing product lines. The high standard of technology we have will be furthered improved.
This particularly applies to robotics, controllers, networking and software. Our main focus again will be on the packaging and food & beverage industries.
Our aim is to create more efficient, more intelligent machines.
Also, we are planning to conduct more breakfast seminars this year to introduce customers to our latest technology.
Overall, we would like to build on 2014, which was another excellent year for the company.
About Omron
Headquartered in Kyoto, Japan, Omron Corporation is a global leader in the field of automation. Established in 1933, Industrial Automation Business (IAB) is Omron's mainstay business, leading the innovation of global manufacturing through factory automation. Omron creates innovative FA products like machine controllers, motion and safety devices to improve the productivity of manufacturing facilities. IAB operates in more than 40 countries and 160 regions in China, Europe, America and Asia. In Australia, Omron has offices in Sydney, Melbourne, Brisbane and New Zealand, and supports distributors in the other regions.