OMRON ACQUIRES LEADING US ROBOTICS COMPANY
15-06-2016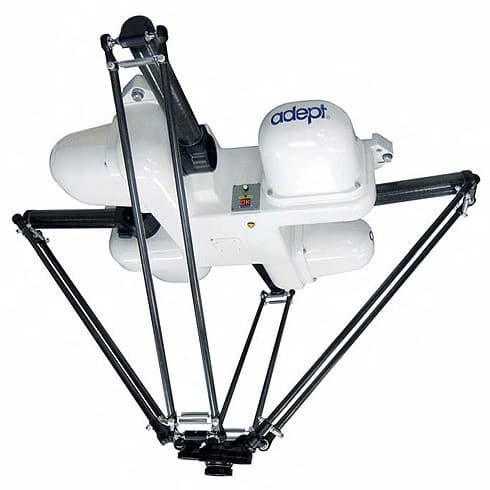 Omron, a global leader in automation, has acquired Adept, a leading provider of intelligent robots, autonomous mobile robot solutions and services.
Adept is based in California and boasts more than 78,000 installations worldwide.
Omron's core technology is electronics, most notably its controllers, safety and sensing products.
The recent acquisition means Omron can now offer its clients a total automation solution.
In April this year, Omron Oceania was granted access to the full range of Adept's fixed robots, for the Australian, New Zealand and South Pacific markets.
Adept's robotic portfolio is seen as "best in class."
It includes Parallel (or Delta) robots ("Hornet" & "Quattro"), SCARA (Selective Compliance Articulated Robotic Arm – "Cobra"), a 6 axis articulated arm ("Viper") and even Cartesian axes ("Python").
Omron is expected to gain access to Adept's remaining product range, such as mobile robots (eg: "Lynx") and software, before the end of the year.
All robots will be dual branded to take advantage of Omron's name for quality and Adept's reputation for innovation.
Adept had developed "ePLC", a special function to allow most of the robotic programming to be performed in the controlling MAC (Machine Automation Controller). The main advantage is that users can use ubiquitous industrial programming languages, such as Ladder Diagram or Structured Text; in place of dedicated robotic programming.
Omron have also developed dedicated communication drivers and FBs that interface directly into Adept's controllers (which are often embedded into the robot). The Ethernet/IP protocol is used for this, due to its widespread usage throughout industrial applications.
With the global push to reduce manufacturing costs and increase productivity, Omron firmly believes automation is the key.
"The future in manufacturing is to embrace robots and to have them working alongside (i.e. collaborating with) "traditional" production systems," says Toby Kilroy, robot specialist for Omron Australia and NZ.
"Omron has established itself as a supplier of quality electrical products used throughout industry, but we've never really delved into anything mechanical … until now! The strategic purchase of Adept really completes our range, we now do the entire spectrum of industrial automation; something no competitor can really match."
For customers, this will mean one partner and one point of contact for purchasing, support and maintenance, which greatly simplifies their operations.
For more information visit: www.omron.com or www.adept.com
Omron Electronics
Ph: 1300 766 766
www.omron.com.au