Published 13-05-2021
| Article appears in June 2021 Issue
OMNIA wheels out innovative Plant Glider dolly for potted plants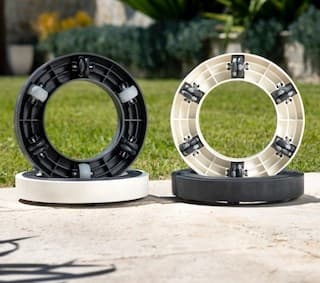 A stylish and innovative home-grown dolly for easily and safely moving potted plants has been launched by Newcastle-based manufacturer OMNIA (part of Rotacaster).
 
The Plant Glider stands out because it employs the engineering company's patented omni-wheel rather than caster wheels, doing away with issues such as poor load stability and poor directional control.
 
It has a unique fixed, radial wheel design which ensures the dolly won't roll away when unattended. However, when force is applied, the omni-wheel provides a stable and smooth move, comfortably traversing gaps and cracks, tiles and decking.
 
The Plant Glider is made from plastic polymers and stainless steel, meaning that it won't corrode or rot - a huge benefit for people living on or near the coast or in areas with harsh weather conditions.
 
The glider has a minimalist aesthetic, helped by the fact that the wheels are hidden in the base.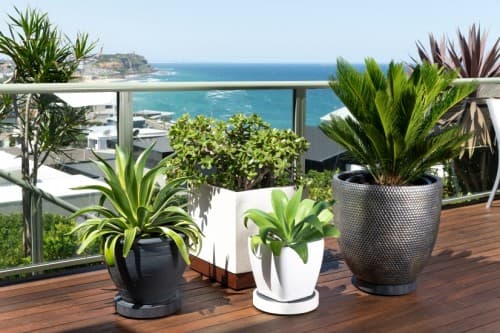 Peter McKinnon, Managing Director of Omnia, is pleased with the end result.
 
"We believe the Plant Glider will make an invaluable difference to people who take pride in their pot plants, not only from a functional perspective, but also in its aesthetic. It really does look great and compliments people's pots rather than detracting from them - beautiful, useful and reliable."
 
The Plant Glider has been granted 'Australian Made' certification as it is entirely designed and manufactured at the company's facilities, in Beresfield, NSW. Omnia is so confident in the products' performance that it is offering buyers an extended three-year warranty.
 
It is available in two load capacity sizes (50kg and 90kg) and in two colours; an off-white and a charcoal grey. It can also be bought online at www.plantglider.com.au