OMNETICS INTRODUCE QUICK LOCK USB 3.0
21-05-2015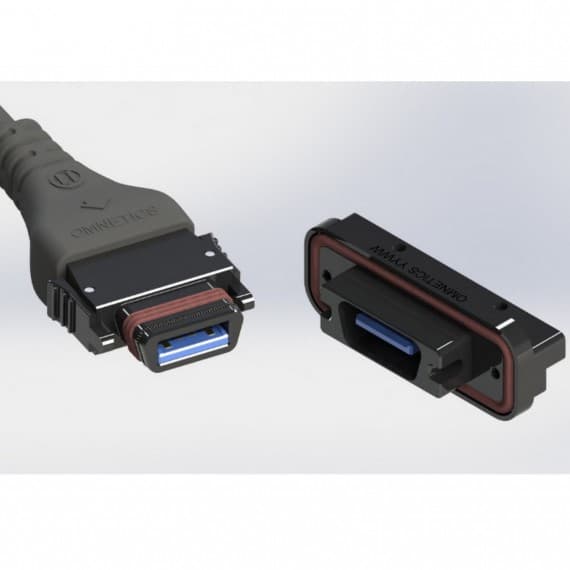 Omnetics have introduced the Quick Lock USB 3.0 connector, which supports SuperSpeed 3.0 providing high signal speeds and uninterrupted performance for field electronics, which is becoming a critical system requirement.
Available from Clarke & Severn Electronics, this connector meets the electrical parameters outlined in the newest USB 3.0 standard and allows for rapid mate and de-mates without tools. 
Once mated it is secure and waterproof to IP68 standards.
The male plug comes pre-wired in a tough environmentally sealed over-mould. The female board and panel mount connectors are available in dual row surface mount or through hole terminations for convenient direct to board assemblies, or wired for convenient routing to other areas in the system.
The components feature a halogen-free cable jacket and support high IR reflow temperatures up to 255°C while maintaining solder mount compatibility.
Clarke & Severn Electronics
Ph: 02 94821944