OLD GORMAN-RUPP PUMPS STILL PERFORM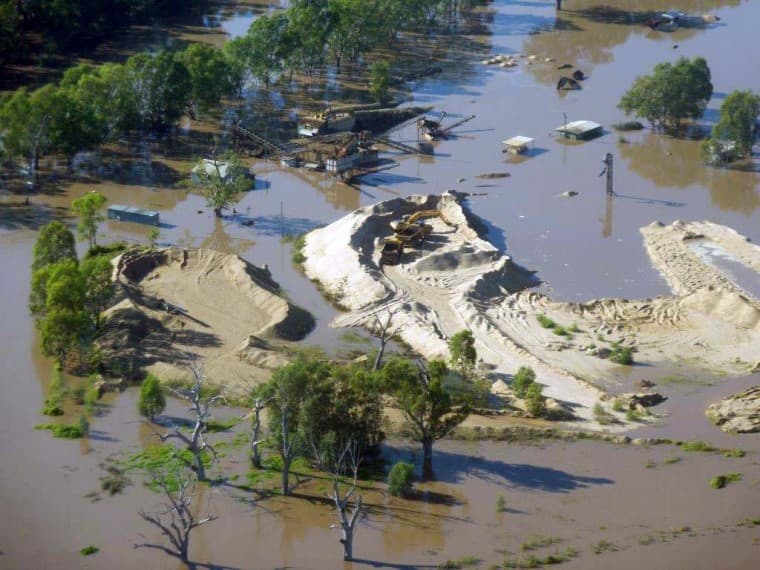 A sand quarry in Wagga Wagga purchased a 2nd hand Gorman-Rupp pump late last year to remove water from their pit after the Murrumbidgee river broke its banks and flooded the area.
They needed to ensure any pump they purchased could handle the heavy-duty contaminants in the water they needed to remove. After deliberation, they settled on purchasing a Gorman-Rupp self priming 10" T10A3S-B pump second-hand from the Penrith Lakes Authority, who had been using the pump for almost 15 years.
The quarry contacted Hydro Innovations to obtain pump performance information, and enquire as to the availability of parts or maintenance.
Without needing to purchase a single new part, the quarry was able to get the pump working and put the pump back to work in November 2016.
The pump has since been pumping 24/7, pumping water over 1.5km to wash plants, and fill storage and settling ponds, before it is eventually returned to the Murrumbidgee river.
No parts have been purchased to date, and the pump continues to pump the water, dirt, rocks and sand 24/7, and will continue to do so until the pit is empty.
For more information on Gorman-Rupp pumps, contact Hydro Innovations. 
Hydro Innovations
(02) 9898 1800