Okuma releases award-winning multitasking CNC lathes
17-07-2014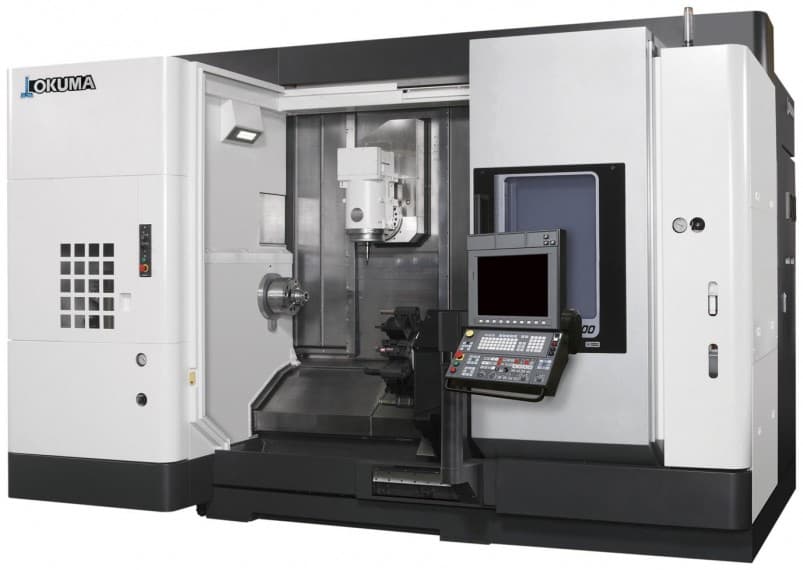 Okuma Australia has released of the Award Winning MULTUS U Series Multitasking CNC lathes in Australia.
The advanced MULTUS U series complements the existing MULTUS B Series machines that have become popular as the ideal transitional production machines.
The MULTUS U series provides machine shop owners with an easy step into multifunctional machining and the elimination of work in progress.
The new MULTUS U series machines are the result of extensive R&D over many years at Okuma in response to market demands.
Okuma MULTUS U Series of intelligent multitasking machines received the Monozukuri Prize at the Nikkan Kogyo Shimbun's (Business & Technology Daily News) 2013 Best 10 New Product Awards recognising outstanding contribution to the development of manufacturing international competitiveness through advanced technology.
"We take our time to release ground breaking machine tool technology but when we do, it reasserts our long standing position in the market and sets new benchmarks for others to follow," says Phil Hayes, Okuma Australia and New Zealand's Managing Director.
"It's very clear these days that the highly competitive cost of new technology is an integrated part of the equation that will lead manufacturing businesses into sustained profitability. However there are other factors that must be addressed to achieve this mandatory position in today's market. These include materials sourcing, automation implementation, labour management, utilization capacity and external support networks. These issues are faced by all shops in today's bright spotlight of globalization and currency pressures," he said.
The MULTUS U series machines are designed to further reduce setup times, improve accuracy and keep non-cutting times to a minimum.
The new series includes two machine models: the MULTUS U3000 and the MULTUS U4000 and as usual they are equipped with a comprehensive package of Okuma's Intelligent Technologies such as Thermo-Friendly Concept, Collision Avoidance System and Machining Navigation.
These are coupled with Okuma's own OSP controller in which there is a wide variety of control options and efficiency features, making them truly "Intelligent Multitasking Machines" providing the complete package.
Built with Okuma's renowned heavy-duty construction, the MULTUS U series CNC machines provide a robust platform for long-term rigidity and accuracy.
They are excellent for machining process-intensive parts such as those with applications in aerospace, oil/energy, medical, motorsport and construction and provide a complete multitasking solution.
Okuma's new MULTUS U Series features a new Y-axis for complete flexibility, a highly rigid traveling column allowing for very wide ranging, powerful cutting over the entire, newly designed 'rectangular' Y-axis with up to 300mm of travel.
Extended specifications for a variety of applications are covered with 17 diverse model variations in the MULTUS U series specification – including multiple bed lengths; additional sub-spindle (W-Axis); lower turret in addition to the 0.001⁰ NC-B axis upper milling turret; Okuma's PREX motor technology; the choice of tool magazine capacities plus a range of spindle sizes and CAPTO or HSK tool shank specifications.
The MULTUS U series provides specific solutions that match the often variable application requirements of customers such as:
Exceptional Milling and Turning Performance – For highly-efficient cutting of difficult-to-machine materials and a wide variety of CNC machining applications
Thermo-Friendly Concept – Provides long, stable machining accuracy with thermo-static design and thermal deformation control technology that is the industry leader
Shorter Setup Time and Prevention of Collisions – The OSP-P300S control reduces keyboard operations by 50% and maximizes uptime with its Collision Avoidance System. The all new ergonomic tilting control keyboard panel and 19" screen is a great bonus for the operator
Okuma's Machining Navi – Maximizes tool performance by choosing the optimal speed(s) at which the machine can avoid chatter
Operator-Friendly Design – Easy tool loading from the machine front, improved spindle access for faster setup times, and smooth chip discharge for better chip flow.
Okuma Australia
Ph: 03 9757 5888