OIL ANALYSIS SHOWS THE HEALTH OF MACHINERY AND VEHICLES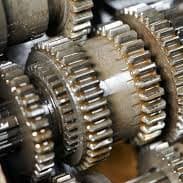 Machinery and vehicles are the lifeblood of businesses in industries such as manufacturing, construction and transport. They are some of the biggest assets that businesses own, and protecting them is critical. If they get seriously ill or die, the business may not survive, so protecting them is, in fact, one of the best investments of money and time businesses can make.
Businesses with heavy machinery or commercial vehicles may check if they need to change the oil, but many are left in shock when critical tools break down, leaving them unable to do business until they can be repaired.
Just as a blood test tells a lot about the state of your body, so an oil test can tell about the machinery it is being used in. It just needs to be the right test. NCH has been developing industrial maintenance products for 100 years and is still developing new products with the latest advances. However, when it comes to their line of industrial greases and oils, they have realised that just supplying the best products isn't enough.
To provide bespoke solutions to each individual business, it is essential to do a full root cause analysis on oil samples. This looks at the health of both the oil and the machine, and regular testing identifies any deterioration of condition to predict and prevent any issues before they become genuine problems.
This can be done when there are suspicions of a problem, or on a regular maintenance schedule to ensure solutions are proactive, not reactive. Early detection can save thousands of dollars, because when a problem is caught sooner, it is easier and cheaper to fix, and there is no lost time.
A root cause analysis can reveal how oil is performing and when it is time to change it, early warnings that there is damage or wear in the machine, signs of contamination and where it is likely to be coming from, and any by-products of degradation that are present.
But like a doctor diagnosing a disease but not recommending a treatment, a root cause analysis on its own is not much use. One poll revealed that nearly a third of lubrication professionals don't know how to interpret a commercial laboratory's oil analysis report. To protect your investments, you need to find solutions.
Choosing to get a root cause analysis from a company that offers tailored solutions based on the results is like seeing a medical specialist. You'll get your machinery and vehicles accurately diagnosed, any issues clearly explained and a prescription for how to fix it. NCH Australia offers this bespoke to service to any company looking to future-proof its assets. It has a range of solutions tailored to your needs and a team of experts that specialise in lubricants for your industry.
For example, the UTAC-CERAM group found that by adding the patented NCH K Kube system to a diesel fuelled vehicle, it consumed 3.3 per cent less fuel and created 12.1 per cent lower CO2 emissions. Over one year of commercial use that resulted in tens of thousands of dollars savings, even after the cost of the system.
NCH Asia
02 9669 0260
www.nchasia.com