OHS FORUM SET FOR SEPTEMBER
18-08-2016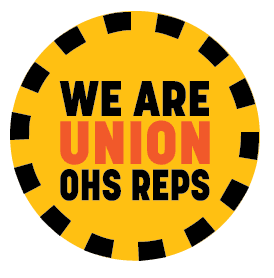 The Injured Worker and OHS forum is set to be held on September 10th, and will be free to attend.
For those who area dealing with a workplace injury, negotiating the processes for claims, or even just making it through everyday life can be stressful and frustrating, but you're not alone.
The forum aims to bring together those who have been injured on the job or are involved with OHS claims, changing the status quo one voice at a time.
At the forum, attendees will hear from Slater & Gordon expert 'Workers Compensation' lawyers, Union Assist Conciliation Advisors, and the NSW Injured Workers Support Network.
The forum will take place at 10am-12pm, on Saturday 10th September, at the Victorian Trades Hall Council, New Council Chambers, Corner of Lygon & Victoria St
This event is free to attend but spaces are limited. If you wish to attend, please RSVP by clicking on this link. http://www.weareohs.org.au/forum2016
Following the forum, the hosts will be holding a free lunch and you will have the chance to meet others and chat with guest speakers.