OECD STATS SHOW SOBERING REALITY
25-07-2017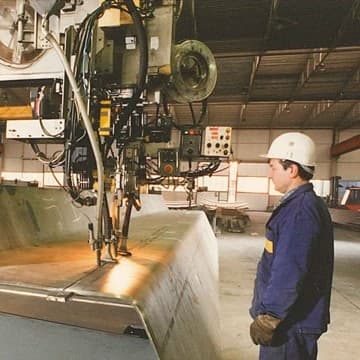 Despite a favourable PMI, and statistics that show slow long-term growth, Australia ranks dead last in terms of the Organisation for Economic Cooperation and Development's manufacturing output. 
Manufacturing's overall percentage of Australia's economy has been shrinking, despite dramatic gains in efficiency and a recent trend of manufacturers returning to onshore supply chains. 
University of Queensland Institute for Social Science Research researcher Dr Jenny Povey said that "we can no longer hope to simultaneously outsource to countries with lower production costs and keep high-skill jobs here."
"Our research illustrates the decline in Australian manufacturing output is not typical and that Australia has the lowest share of manufacturing employment of any OECD country."
Manufacturing's share of national employment dropped from 30.5 per cent in 1965 to 7.8 per cent now, according to the Australian Manufacturing Workers' Union-commissioned study.
This has added up to more than 122,400 jobs lost in the decade preceeding 2015, and although the industry has begun to show some growth in the last two years, the statistics are still not looking great in comparison to any other developed country. 
Dr Povey feels that Australia should be emulating the approaches of other, high-performing countries in their approach to supporting manufacturing via government intervention. 
"The German government spends AUD$3.2 billion annually funding a network of research institutes to drive innovation, and their manufacturing sector contributes 22.6 per cent of GDP, underpinned by partnerships between researchers and industry," she said. 
The government is currently focusing efforts on spurring defence-centered manufacturing, funding billions of dollars worth of naval military projects in the hopes of boosting Australia's international clout as an arms dealer. They are also providing grants to spur cooperation between academia and commercial ventures, in the hopes of bringing back Australia's status as an 'innovation nation'.