OCTOBER SAFETY CONVERSATIONS CAN SAVE YOUR BUSINESS
11-10-2016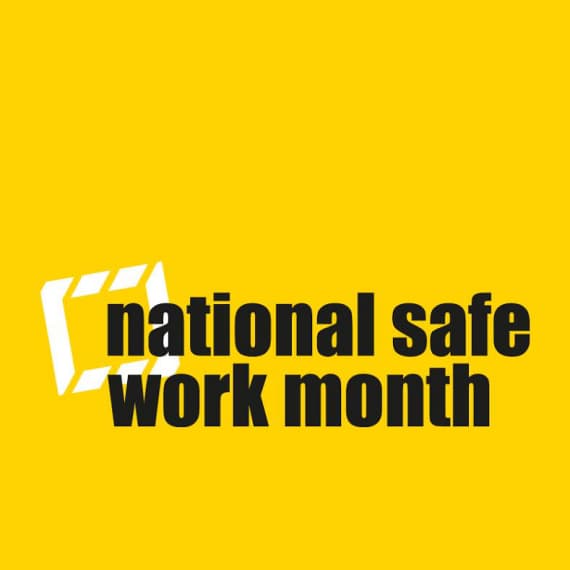 What would you do if there was a serious workplace injury or even death in your business? While most businesses are focused on meeting the bottom line, profits and growth aren't achievable without a safe and healthy workforce, whether you have one staff member or hundreds.
The idea that business success is directly linked to good work health and safety is not new, but it's one that some businesses struggle to put into practice. This is because business productivity is typically measured only by easy-to-quantify economic results like the number of items produced, or the quality of services provided, a company's buildings, plant and equipment, the skills of its workforce, or the value of its contracts.
Talking about WH&S can be a difficult conversation because it involves looking for areas in which your own business is weak, which isn't an enjoyable task. It also involves dealing with metrics that are harder to quantify; both the cost of poor work health and safety, and the return on investment in good work health and safety, can be hard to pin down.
This is one of the core goals of National Safe Work Month: to normalise conversations around work health and safety. Every year, the month of October is dedicated to improving awareness of WH&S, creating productive conversations about safety, and sharing positive workplace stories.
While directing safety is a responsibility of all workers at all levels, if you own a business, or manage a business, it's important for you to consider safety as both a worker and as a leader. Employees will follow your lead, so if you aim for the bare minimum of safety that attitude will become infectious.
Leadership drives culture and sets the values expected in a workforce. The processes and policies safety leaders put in place, and their personal adherence to them will support or undermine the safety culture. Organisations that are seen as safety leaders will be in that position because they have always gone beyond the minimum compliance with legislation.
Small business owners, because they are close to their workers, are in a good position to exert a positive influence on safety through leadership.
Consider the safety culture in your business. Do you know how many near misses happen?  Do you hear about them as quickly as you hear about actual incidents?  Can your people raise safety concerns without fear, discrimination or ridicule?
The more we talk about work health and safety, the more it becomes a normal part of our conversation and every day work life. Can you normalise the conversation, so more of the near misses are reported, and you can work to prevent future injury?
Lead by example
Some practical things managers can do to create a strong safety culture include:
Lead by example, let staff see that you take work health and safety seriously and are happy to discuss it, at any time.
Know the current regulations for your business and make sure you follow them.
Provide training for new staff and refresher training for existing staff.
Use the safest and most up-to-date equipment available for your industry.
Most importantly, make the conversation a positive discussion about protecting your people every day.
Resources for business
To help businesses to get involved and build awareness in the workplace, Safe Work Australia have developed a National Safe Work Month resource kit for businesses. The kit includes posters, workplace activity ideas, industry safety statistics, and shareable content for social media or internal messaging.
Be rewarded
Safe Work Australia also offers a Workplace Participation Reward to encourage businesses to think of new and creative ways to build awareness of health and safety during National Safe Work Month.
Through the Reward, businesses can win a prize worth $5000 and the opportunity to showcase their safety story nationally.
This October, think about the health and safety aspects that need attention in your workplace and dedicate some time to resolving them. Have a conversation, share stories and raise awareness, because talking about safety can save lives