Objective 3D merger to benefit manufacturers
31-08-2010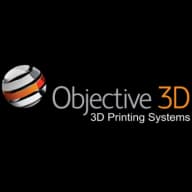 The merger of Objective 3D and RapidPro brings together two leaders in 3D Printing, providing a complete 3D printing solutions centre for Australian designers and manufacturers.
Objective 3D will continue as the leading supplier of Stratasys 3D printers, resin supply and system service.
And Objective3D will also offer parts sales and part finishing across Australia and New Zealand through their new 3D Printing Division – RedEye Australasia.
Using the advanced skills and knowledge of its team of engineers and 3D Print technicians, the RedEye Australasia (formerly RapidPro) Build centre will have even greater capabilities and services offering both FDM & Polyjet technologies with a full suite of digital materials.
Still operating from separate sites in the short term, the merged operation will come together in a state of the art build centre early in 2014.
With bases in Australia and New Zealand, Objective 3D and RedEye Australasia are set to become a powerhouse in local manufacturing across the Southern Hemisphere.
For more information visit: www.o3dprinting.com.au