NZ manufacturing activity slows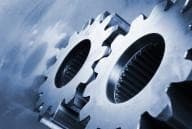 New Zealand's manufacturing sector fell in June, shedding the previous month's gains, though activity continued to expand.
The BNZ-BusinessNZ Performance of Manufacturing Index fell a seasonally adjusted 5.6 points to 50.2 in June from a month earlier.
That's the lowest June reading since 2009. A reading of 50 separates a contraction from an expansion.
Four of the five of the sub-indexes fell, led by production which dropped 8 points to 50.8 and new orders which sank 6 points to 51.2.
Employment slipped into contraction on 48.9 points, followed by deliveries down 5.5 points to 46.5. That's its lowest level since October last year.
Finished stocks was little changed at 50.3 points.
Activity in machinery and equipment manufacturing, petroleum, coal, chemical and associated product tobacco and food, beverages all contracted in June.