NZ manufacturing activity hits record high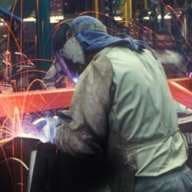 New Zealand manufacturing activity rose to its highest level on record for a July month, reflecting a broad expansion.
The BNZ-BusinessNZ performance of manufacturing index rose 4.3 points to 59.5 in July from June, the highest result for a July month since the survey began in 2002 and the third highest monthly result on record. A reading above 50 indicates the sector expanded, while a fall below 50 shows contraction.
New Zealand manufacturing is underpinned by domestic demand from the construction sector on the back of the rebuilding of earthquake damaged Christchurch and demand for housing in Auckland, the nation's biggest city. Domestic demand is outweighing a weakness in our biggest export market of Australia, where an economic slowdown and the higher New Zealand dollar are crimping demand.
"Production and new orders continue to lead the charge, with signs that employment is starting to join in," Doug Steel, an economist at Bank of New Zealand, said in a statement. "The strength is broad-based with expansion indicated by all major sub-indices across industries, regions and firm size."
The PMI showed deliveries of raw materials led the gains in July by a thin margin at 62.3, from 55.8 last month, closely followed by production at 62.2, from 56 last month. The measure of new orders rose to 62.1 from 54.8 while employment increased to 53.1 from 51.9. Finished stocks were the only segment to show a marginal dip, down to 52.6 from 52.8 in June.
Bank of New Zealand expects domestic demand to grow 3.8 percent this year, feeding into a 2.6 percent gain in gross domestic product. Similarly, domestic demand should accelerate 4.6 percent next year, helping gross domestic product expand 3.1 percent, Steel said.
In comparison, Australian gross domestic product will probably slow to a 2.2 percent pace this year from 3.6 percent last year, he said.
Source: BusinessDesk.co.nz