NURA HEADPHONES BECOME AUSTRALIA'S MOST FUNDED KICKSTARTER CAMPAIGN
06-07-2016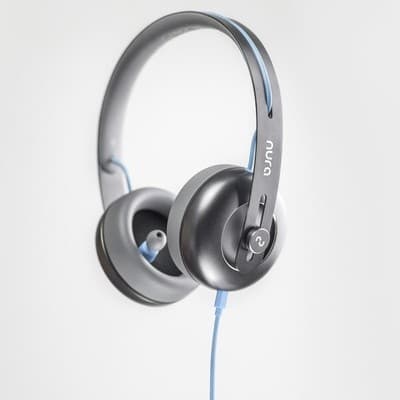 In the world of crowd funding, Melbourne start-up nura has broken the record for the most funded Australian Kickstarter campaign.
Having reached a total of AU$1.2 million in pledges, with 12 days to go, for its world-first invention — headphones that learn and adapt to your unique hearing.
Within two days of nura's campaign going live, the invention had received more than US$270,000 in pledges. By Friday 1 July, nura officially became Australia's most funded Kickstarter, with US$1.2 million in commitments from more than 3,900 backers.
nura is a new type of  headphone that integrates soundwave technology to automatically measure your hearing and adapt music perfectly to you
"We launched nura on Kickstarter because we wanted to share our passion with the community and also allow them to share their vision with us.

"We have been blown away by the incredible support and feedback from the pioneering backers of nura, who have already had enormous influence on the final product." CEO Kyle slater said. 
nura is a Melbourne-based team of experts in engineering, acoustics, biology, hearing science and product delivery. Founded in April 2015, the company is on a mission to unite people through music.

nura has received funding from the Melbourne Accelerator Program, and is a graduate of the HAX Accelerator.