| Article appears in October 2021 Issue
Nuclear Subs – Great for Australian Industry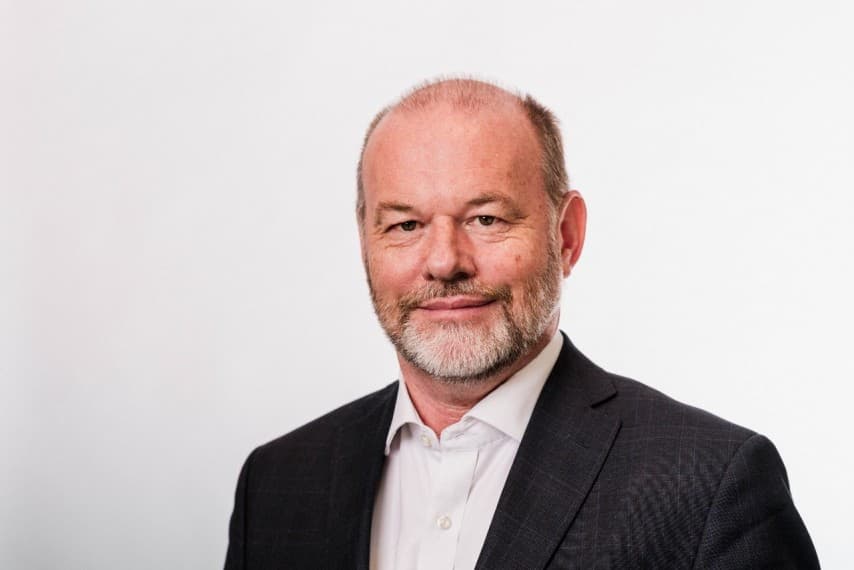 There is no doubt that the recent AUKUS agreement between Australia, USA and the UK was a surprise to just about everyone on the planet!
Taking a closer look into the government's decision to commit to the AUKUS alliance, much of what has been reported by mainstream media has been inaccurate or under-examined.
Grave concerns about job opportunities, timeframes and of course safety have been prominent in the news, troubling members of the Australian public and manufacturing sector at large.
Industry Update interviewed Richard Price, Chief Executive of Defence SA, South Australia's lead government agency for all defence matters, on the legitimacy of the country's concerns. Here, not only were fears put to bed and inaccuracies addressed, but the enormity of what it will contribute to the industry sector was brought to light.
"It's really important to understand there has been no serious nuclear incident on a western nuclear submarine in over 50 years of continuous operations, so any serious incidents heard about have other causes such as a collision; there have been no nuclear incidences on any submarines," Mr Price says.
"What I really want to stress is there is a really strong focus on the people that are involved in the industry - to make sure that they are experts in what they're doing, and the processes and testing is there to back it up and make sure that everything that they do is as safe as it can be."
"There is now no need for refuelling once built. This is why the US and UK submarine designs have been selected as candidates. These are the only western submarines, and may even be the only submarines in the world, that you don't need to refuel during their life."
"I imagine the nuclear reactor will come from overseas ready to be installed into the submarine. It is then connected and tested. It isn't even particularly dangerous at this point as it isn't started. Then, at some point during the commissioning time, the reactor is brought online and then it's never, ever turned off until it is decommissioned in 25 years – which I think is the life of those reactors. It runs for 25 years then it's turned off and again I will imagine it be sent to a specialised facility to be defueled and dismantled safely."
Regarding employment opportunities, once again the news is profoundly encouraging. While many manufacturers from the automotive industry have already transferred into other sectors in South Australia, the scope is there for further crossing-over and upskilling.
"Obviously there is a lot of focus on the nuclear powered submarine programme, but at the same time there were announcements of the Collins life-of-type extension along with the Air Warfare Destroyer upgrades and the Hunter Class Frigate programme that is ongoing. It's really important for people to understand our workforce need is now – there is massive expansion with hundreds of people being added each year. We're not waiting decades – this is happening now on those programmes.
"One of the concerns I have is the announcement of this decision is interpreted by people as the jobs are only going to be offered in the far future; well, they're not. There are plenty of jobs in the shipyard and related defence industries today and it's important that people seek out those opportunities."
While the agreement has given rise to the ever-present concerns about Australia relying on overseas imports, the concept of a completely Australian build is, at this point, an unrealistic one. What this will mean for the country's manufacturing growth and capabilities as a whole should be examined.
"I don't believe in percentages, they become everything and what matters is the industrial capabilities – to operate a submarine safely and independently and something that makes sense for Australia to do from an economic perspective.
"So, what are the capabilities we need and what will build our industrial base? You're never going to build every part so there is always an element that is coming in from overseas in any build."
This being said, the drive to keep as much manufacturing on our shores is a constant objective, as Ed Husic, shadow minister for industry says.
"There have been so many naysayers: 'It's not worth doing this anymore, just ship it offshore', but we think 'No'," he says of the opposition's stance on such decisions. "This is what the pandemic has shown us - we really need to attend to this as a national priority and that's what we're committed to do."
"[We want to] give the best possibility now for Australian industries to work with government in a way to reconfigure their own futures that hasn't happened before."
With the date of 2040 for completion of the first submarine being bandied about, things historically have happened much faster.
"When the US first agreed to transfer the UK technology to start their nuclear submarine programme, which was in the late 1950s, the British had their first submarine within 3-4 years of that decision. Now, in this day and age, it's not possible to work that quickly but that gives you an indication if we really put the effort in, 2040 or even earlier is perfectly achievable," Mr Price reveals.
"I have been of the view that Australia doesn't have a broad enough industrial base and there are more things we can and should be doing when it comes to manufacturing.
"If we can produce value-added systems that not only support submarines but can be part of the global supply chain for other countries, it's a far better outcome.
"Not only is it showing Australian know-how and technology, it's also sustainable because you're not relying on one customer, so for the business itself it makes more sense, and they can generate revenue that they can reinvest in their own businesses. You end up then with a self-sustainable industry opposed to one that is constantly relying on subsidy.
"Australia and South Australia will end up with a bigger economic impact than we would otherwise have had."