Published 10-11-2020
| Article appears in November 2020 Issue
NSW, SA announce plans to drive jobs with renewable projects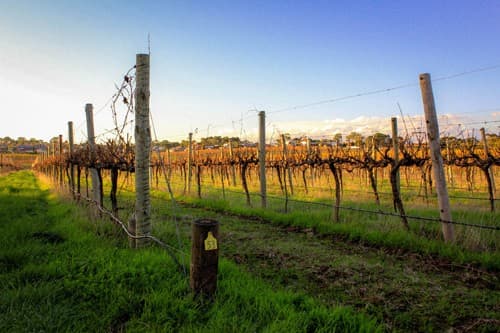 Local manufacturing is set to boom, with a taskforce announced to find ways to drive the use of NSW materials in building the state's Renewable Energy Zones, while South Australia has given the go-ahead to the state's largest solar farm.
As part of a new initiative, the NSW government will set up a Manufacturing Renewables Taskforce to put policies in place that create local jobs and support local industry, to give the state's emerging green energy sector a boost.
As part of the plan, the government has unveiled an electricity infrastructure roadmap to emissions and reliance on coal and will unlock $32 billion in private investment for renewable energy.
The plan will create Renewable Energy Zones (REZs) in regional communities and create 2800 jobs.
In South Australia, the state government says the giant new solar farm will help with the COVID recovery, create 800 construction jobs and make electricity cleaner, cheaper, and more secure.
The government also has signed a 10-year energy supply contract with South Australian company ZEN Energy, which secured construction of the state's fifth grid scale battery near Whyalla.
"We're committed to building what matters, using our budget to drive jobs and growth to recover from COVID-19," said Minister for Energy and Mining Dan van Holst Pellekaan.
The 280MW Cultana solar farm – to be built by 2022 – will be the biggest in the state, overtaking the 220MW Bungala facility located near Port Augusta.
The 100MW/100MWh Playford big battery, to be completed by 2023, will be the second biggest in the state. It will be located close to where the brown coal generator of the same name was once located.
The agreement will result in around $12.8 million in savings for taxpayers compared to the previous power arrangements.
In NSW, Deputy Premier John Barilaro said the state government needed to lead by example to back local supply chains, local manufacturers and local jobs as the state came out of recession.
"This taskforce will make sure we have the knowledge we need to do just that, and unlock regional NSW's renewable energy manufacturing potential."
Energy Minister Matt Kean said the taskforce would look at everything from material sourcing and supply to contracting arrangements and exploring ways to give NSW manufacturers a competitive advantage in emerging 'green' supply industries.
NSW currently imports more than 86,500 tonnes of steel that form the foundations for critical energy infrastructure – including some finished manufactured goods.
"My priority is finding ways to make sure that the steel and other products that power NSW, are made in NSW by NSW manufacturers," Mr Kean said.
"Industry tells us we will need more than 650,000 tonnes of steel to deliver our three Renewable Energy Zones."
"The taskforce will look at terms we can put in our electricity infrastructure contracts and tender rules which will drive the use of NSW products, where they are cost competitive."
The REZs are located in the Central-West Orana, New England and South-West regions of NSW. They involve the coordinated development of new grid infrastructure in energy rich areas, efficiently connecting multiple generators in the same location.
The Manufacturing Renewables Taskforce will include representatives from the steel, aluminium, cement, concrete and manufacturing industries, the workers unions, renewable development stakeholder groups and the NSW Government.
A Jobs in Renewable Energy Zones Taskforce will also be established to ensure jobs created in local communities hosting the new infrastructure go to local people in regional areas.