NSW DEFENCE INDUSTRY TO TAKE WING AT AVALON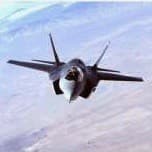 The best and most innovative NSW defence and aerospace companies will exhibit their capabilities to an international audience at the upcoming Avalon International Aerospace & Defence Exposition and Airshow in Victoria from 26th February to 3rd March.
"The Avalon Airshow attracts international attention, providing an unmatched opportunity for NSW-based defence industries to showcase their capabilities to a global market," NSW Defence Advocate Air Marshal John Harvey says.
"That's why the NSW Government is directly supporting 14 NSW companies to exhibit at Avalon, where their products will be seen by more than 650 companies, 150 delegations and 33,000 trade visitors expected to attend over the week."
Exhibitors on the Defence NSW stand will range from large and diverse businesses to providers of specialised products and services and will also include three industry networks, HunterNet, the Shoalhaven Defence Industry Group and the statewide NSW Defence Innovation Network.
The NSW Government is committed to a national, collaborative approach to defence capability challenges, backed by a sustainable, technologically advanced and globally competitive defence industry base.
The NSW-based defence industry is a critical partner in supporting the ADF, including its most recently acquired assets, the RAAF's F-35 Joint Strike Fighters.
For example, the Varley Group has not only been selected to deliver F-35 landing gear handling systems and canopy lifting assemblies, but was also recently selected by Lockheed Martin to help supply deployable F-35 ICT support facilities to the RAAF.
"The recent arrival of the first Australian-based F-35s at RAAF Williamtown highlights the capabilities of NSW defence and aerospace companies," Air Marshall Harvey says.
"NSW companies are not only intimately involved in the manufacture of every F-35 globally; they will also play a vital role in sustaining Australia's future fighter fleet for decades to come."
Support for defence industry at major national and international trade shows is a key component of the NSW Government's Defence and Industry Strategy: Strong, Smart and Connected. In the last year, the NSW Government has directly assisted small and medium enterprises exhibiting at numerous events, including Pacific 2017 in Sydney, Land Forces 2018 in Adelaide, Defence Services Asia 2018 in Kuala Lumpur and Euronaval 2018 in Paris.
The NSW contingent will be exhibiting on the Defence NSW stand (Stand 2G6) in the aerospace pavilion, and consists of Air Affairs Australia, Nowra; Australian Aerospace Engineering, Riverina; Bohemia Interactive Australia, Hunter;
 Defcon Technologies, Queanbeyan; Defence Innovation Network, Statewide; 
EOS Space, Queanbeyan; 
HunterNet Cooperative, Hunter; 
Jenkins Engineering Defence Systems, Sydney; Nupress Group, Hunter; Quickstep Holdings Limited, Sydney; Raymax Applications, Sydney; Shoalhaven Defence Industry Group, Shoalhaven; Thomas Global Systems (Defence), Sydney; Varley Group, Hunter.