NSW'S LARGEST WIND FARM OUTPUT AVAILABLE FOR CORPORATE PPAS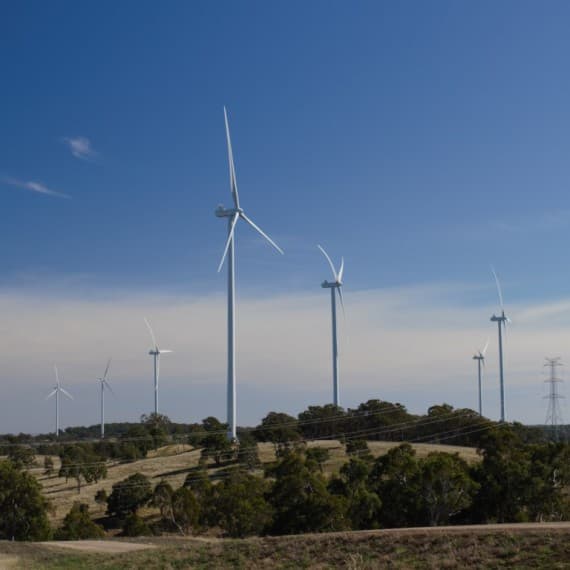 New South Wales businesses will shortly have an additional energy option with the news that Victoria-based energy reseller Flow Power has opened a Sydney office and has contracted 50MW of the output and associated Large Scale Generation Certificates from the 270MW Sapphire Wind Farm project.
Sapphire Wind Farm is located in the New England region of northern NSW, and is currently being developed by CWP Renewables. It will be the largest wind farm in New South Wales, and has already been tapped by the ACT Government to help it meet its target of 100% renewables by 2020.
Flow Power will be offering the output from Sapphire in the form of corporate renewable power purchase agreements to businesses across New South Wales.
According to Flow Power MD Matthew van der Linden, "We're proud to reach agreement with Sapphire Wind Farm, and continue to build Australia's growing pipeline of renewable energy projects. This week we also opened a Sydney office to grow our footprint in NSW. We are committed to bringing the benefits of corporate renewable PPAs across Australia, and to reach New South Wales is a milestone for us."
He continues: "With four successful agreements under our belt, we are well positioned to support the integration of renewable generation and gradually reshape the Australian power market. We are starting to see businesses save on what can be their most costly expenditure – energy – while everyday Australians benefit from greater investment in renewable generation and lower energy costs delivered by wholesale demand response."