Now you can write through oil, grease – even underwater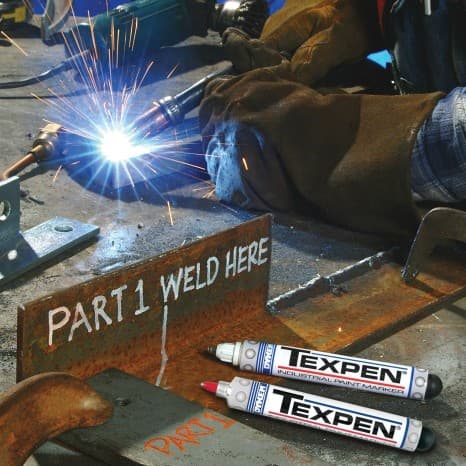 Exclusive to Australian Warehouse Solutions (AWS), Texpen valve action markers are designed to leave permanent, sharp, bright marks on any solid surface – even underwater.
Texpen features a specially formulated paint that will mark any non-porous surface, without losing legibility or brightness.
The tough aluminium body guarantees it will keep its shape, even in harsh industrial environments.
You can write at all angles, including upside down. Paint flow is controlled by a pressure bulb at the end of the barrel. 
The specially designed ballpoint tip eliminates wear and ensures the Texpen will never dry out.
It is available in six high impact colours – white, yellow, red, blue, green, black.
 
Australian Warehouse Solutions
Ph: 1800 023 890