NOW YOU CAN BUY DIRECT FROM PACKAGING SPECIALISTS SIGNODE
03-11-2014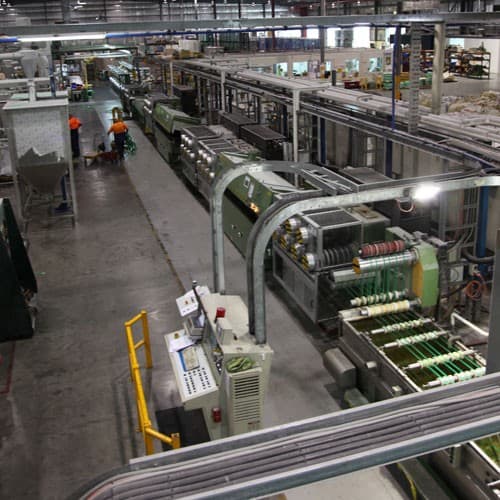 Signode, a leading supplier of packaging solutions, has launched a new online store so that customers can now buy direct.
Established more than 100 years ago, Signode manufacturers steel strapping, polyester strapping, angleboard protective packaging and seals.
It also is the direct supplier of a range of packaging machinery including stretch wrappers, carton sealers, strapping machines, associated hand tools and a range of other packaging consumables.
All of its Australian made products are manufactured from its Kurri Kurri, NSW and Derrimut, Victoria plants where the company currently employs over 120 employees. 
Signode attributes its ongoing success to providing customers with total load containment and protective packaging solutions.
By carefully evaluating customer needs Signode has grown its brand to become a load containment leader. 
Their expertise in load containment systems improves customer "uptime" and reduces downtime associated with inadequate or inappropriate packaging machinery and consumables.
Signode's recognized equipment and associated product brands such as the Predator series of machines allow Signode to cover a large cross section of the marketplace.
The company's broad range of stretch wrappers, carton sealers, strapping machines are all now available directly through SignodeDirect.
"Our extensive range of products enables us to provide customers with both the equipment and consumables required to safely strap/wrap and transport their products, says Mr Geoff Upton, National Sales and Marketing Manager of Signode Australia & NZ. 
"Providing a customer with a stretch wrapper is the easy part, helping them understand their total cost of packaging and making recommendations for further savings is what Signode is renowned for," he says.
Signode's sales, service and engineering teams enable them to evaluate not only the total cost of equipment ownership but also the types of consumables most suitable for their customer's applications.  
"Having a complete range of strapping accessories, pallet wrapping films including our very own GaleWrap orientated pre-stretched film enables us to evaluate just how much customers could be saving on packaging by selecting the right mix of products," says Mr Upton.
As an Australasian manufacturer of Polyester plastic strap as well as APEX, Magnus, USLM lashing steel strapping, Signode's understanding of load containment is matched by few.  "Our experience and product diversity enables us to observe, evaluate and make the recommendations our customers have come to rely on because of the savings we've traditionally identified for them," says Mr Upton. 
Signode is highly recognised for servicing the top tier of Australian businesses including BlueScope and Austral Bricks. However, what makes this Australian manufacturer unique is its commitment to facilitating an even playing field regardless of whether a customer is a corporate entity or a local food manufacturer. 
"Launching SignodeDirect is a pivotal moment for our organisation, says Mr Andrew Dallison, Managing Director Signode Australia & NZ. "SignodeDirect enables us to make our quality, Australian made products and industrial packaging expertise more accessible to everyone." 
SignodeDirect enables customers to buy products traditionally bought in large quantities from a manufacturer in much smaller volumes. 
With the current challenges of Australia's manufacturing industry Mr Dallison remains optimistic about keeping its Australian manufacturing sites operational long into the future.   "We know Australian businesses will support Australian made products if they are accessible and reasonably priced, SignodeDirect does just that – it enables customers to buy directly from us and reap the rewards of dealing directly with the manufacturer."
Signode complements its consumable products with an extensive range of hand tools, general purpose packaging and strapping equipment.
Also, the company can custom design and commission inline fully automatic packaging systems.
Signode
Ph: 1800 685 824