Guest Editorial, Industry Politics
Published 14-07-2020
| Article appears in August 2020 Issue
NOW IS THE TIME TO BACK AUSTRALIAN MADE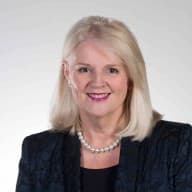 The COVID-19 crisis has brought to the fore challenges and opportunities, and as Industry Minister it has reinforced to me the importance of having a strong local manufacturing industry.
This pandemic has shown that in times of emergency we cannot rely exclusively on overseas manufacturers and supply chains. We must have the capacity to create and supply essential products ourselves.
Australia has a strong and diverse manufacturing base, but we need to support it to grow and make it more resilient.
We need to have the capacity to meet the demands of any new crisis, but we also need to support local manufacturing because of the economic benefits this brings to our local communities and the nation.
Purchasing an Australian made product or service or supporting an Australian owned business isn't just good for those businesses and their workers; it creates an increased demand for everyone along the supply chain, from local courier drivers to packaging suppliers to manufacturers of various components and primary producers.
All Australians benefit from consumers buying Australian made products.
The COVID-19 pandemic has thrown new light on the importance of local manufacturing and the general public is responding. I have been heartened to see many Australians backing my calls to support our own manufacturers and contacting me wanting to know how they can best help and support local Aussie businesses.
As we emerge from the economic hit many businesses and the nation have taken in this crisis and look towards recovery, it is an opportune time to help Australians in their preference to buy Australian.
I recently helped launch a new campaign to promote Australian Made, reflecting the groundswell of community support for Australian products.
Australian Made Campaign Limited (AMCL) CEO Ben Lazzaro said recently that their website was attracting more than 250,000 visitors a month – a 130 per cent increase on normal – and the social media audience had grown ten-fold since the beginning of the pandemic. I encourage consumers to visit the Australian Made website to check out the companies and products listed there.
An example of a great Aussie company I'm delighted to see being supported is UGG Since 1974. I recently visited owner Hannah Watts and her staff at the Gold Coast business, which manufactures top quality UGG boots from Australian sourced sheepskin.
When COVID-19 first hit, the business had to lay off many in its workforce of more than 40n people, but following a surge of support for locally made goods I'm pleased to note all staff were re-hired.
This surge in public support is a great opportunity for companies not already involved with Australian Made to get on board. On the Australian Made website businesses can register to start using this instantly recognisable and universally trusted logo and be part of the Australian Made story.
Publications like Industry Update also play an important role in sharing the stories of Australian industry, highlighting its achievements and possibilities for development and I congratulate you on 25 years.
While in many cases our manufacturers cannot compete simply on cost, we are world leading on quality and that is where we can make a difference in the future.
As a nation we've rallied together to slow the spread of coronavirus. Now we need to continue to show a similar spirit in backing our local businesses and manufacturers.
The Hon Karen Andrews MP is Minister for Industry, Science and Technology.