Now hear this: voice headsets are not created equal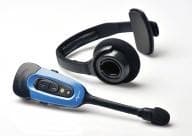 Dematic, a leader in real-time logistics solutions and voice systems, has released a revolutionary new wireless headset for a broad variety of applications.
The Vocollect SRX2 wireless voice headset sets a new standard in headset performance, raising the bar in modularity, user experience, hygiene and value.
Without question, wireless headsets provide a better user experience and reduced maintenance costs compared to wired headsets. 
In the past, however, wireless headsets were not modular. This meant the allocation of a headset per operator was a financial challenge. That has now changed.
The Vocollect SRX2 provides the benefits of wireless headsets at a lower cost of ownership. This is made possible because of its modular design allowing the low-cost headband, which is separate from the microphone, to be allocated to each operator. 
Not only does this design reduce the investment cost per operator, it maximises uptime, reduces maintenance costs and enhances hygiene. 
Also, the SRX2 has made asset management easier with the ability to track and manage all headsets and batteries in the DC or warehouse. Increased intelligent battery management can predict battery shift life months in advance. 
The SRX2 wireless headset, when used with Vocollect VoiceCatalyst software, provides 50 percent better noise reduction compared to other leading distribution environment headsets.
It also provides a high-definition audio experience compared with other commercially available Bluetooth headsets. 
And with its rugged, yet compact design, the SRX2 works equally well in any environment including refrigerated, high noise, and fast-moving picking environments. 
Dematic has been working with supermarket giant Woolworths, one of the first organisations to use the new SRX2 wireless headset. 
"We have seen the business benefits that the original SRX provides from a wireless perspective," says Wayne Ellison of Woolworths. "The SRX2 with its modular design allows Woolworths the opportunity to realise the benefits of wireless, whilst being able to allocate a headband to each operator. We believe this will result in greater user acceptance from a hygiene/personalisation perspective and a reduction in time lost during our hand-out/hand-in process." 
Benefits include:
Reduced cost per operator
Maximised uptime
Improved user productivity
Reduced maintenance costs
Better voice recognition and noise reduction
Enhanced ergonomics and hygiene
Predictive battery life
Dematic Pty Limited
Ph: 02 9486 5133