NOVEL VACUUM TUBE DESIGN TAKES AMPLIFIERS BACK TO THE FUTURE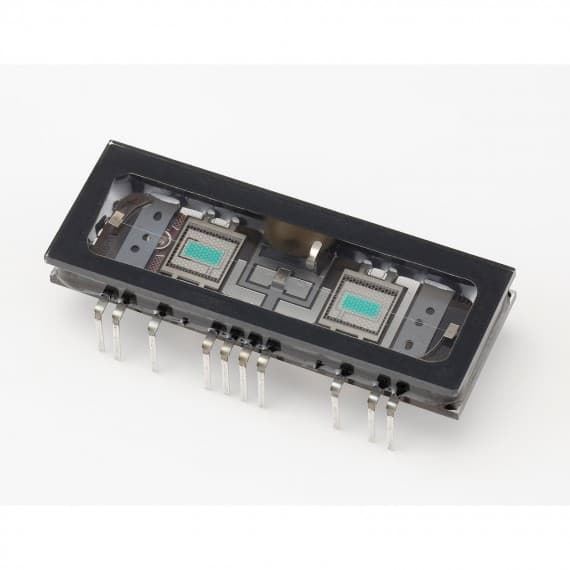 Fully 80 years since its foundation, RS Components has gone "back to the future" with the release of a new miniaturised and high-performance vacuum tube technology – the Nutube. RS was founded in 1937 as Radiospares Limited, selling vacuum-tube-based components.
The Nutube vacuum tube device has been codeveloped by Korg and Noritake Itron Corp. The new device promises excellent reliability and efficiency while generating the same rich harmonics familiar to millions of tube amplifier users around the world.
The basic design of the Nutube is similar to a conventional vacuum tube: it has an anode grid filament structure and operates in exactly the same way as a triode vacuum tube. And it packages twin triodes in a single device to provide a modern alternative to the classic 12AX7 twin-triode vacuum tube used in many amplifier applications.
The Nutube is also similar to a vacuum tube in the way it creates the same characteristic rich overtones. However, Korg has applied vacuum fluorescent display technology to the design and has created a structure that offers many improvements compared with conventional vacuum tubes.
Importantly, the Nutube is less than 30% of the volume of a conventional vacuum tube, and this translates into considerable power savings, with the Nutube requiring less than 2% of the power of a conventional tube. The device's small size and low thermal output also allows it to be easily mounted directly on a high-density circuit board without using a socket.
Product quality has also been improved, as the real triode structure of the Nutube produces a warm real vacuum tube sound as well as delivering excellent linearity that is close to the performance of an ideal twin triode and an expected service life of 30,000 hours continuous operation under normal use.
The Korg Nutube is shipping now from RS in the Asia Pacific region.
RS Components
1300 656636
au.rs-online.com