NOVEL TRIGGER GUN TAKES THE STRESS OUT OF PRESSURE WASHING
02-05-2017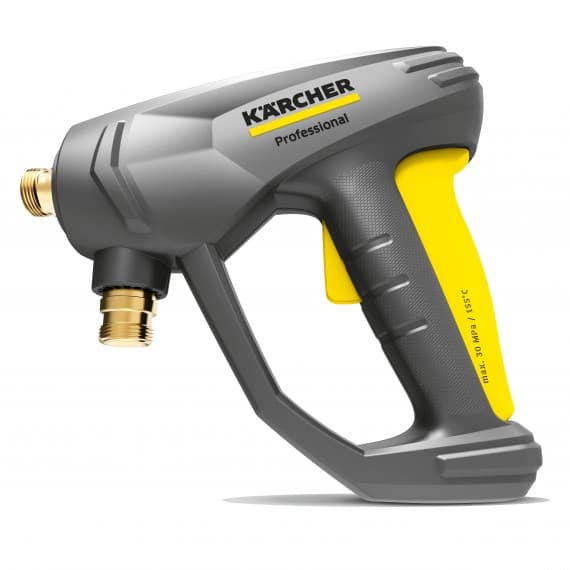 Global cleaning specialist Kärcher is using the ISSA Cleaning & Hygiene Expo to launch the EASY!Force trigger gun for its line of commercial cold and hot water pressure washers. Visitors to Stands B22 and B24 will be able to see the novel EASY!Force, together with a range of the company's professional cleaning equipment.
The EASY!Force trigger gun removes much of the effort involved in using a pressure washer over a long period.
The trigger is mounted on the back of the device, and so the trigger gun uses the recoil force of the water spray to automatically hold the trigger down. This eliminates the sore hands associated with traditional devices and allows users to clean effortlessly for longer.
The EASY!Force is also particularly easy to install, and the reduced complexity in hose connection with only one system allows it to be set up five times faster than existing systems. A simple 360-degree turn provides a fully threaded secure connection.
Internally, the EASY!Force valve consists of a ceramic ball with ceramic sealing seat that is resistant to any particles that might cause damage. This gives it a lifetime five times longer than trigger guns with conventional valves. The trigger gun also features an intuitive safety lock to prevent accidental engagement.
Kärcher Australia
1800 675 714
www.karcher.com.au