NOVEL SEALING TECHNOLOGY EXPANDS CONTROL VALVES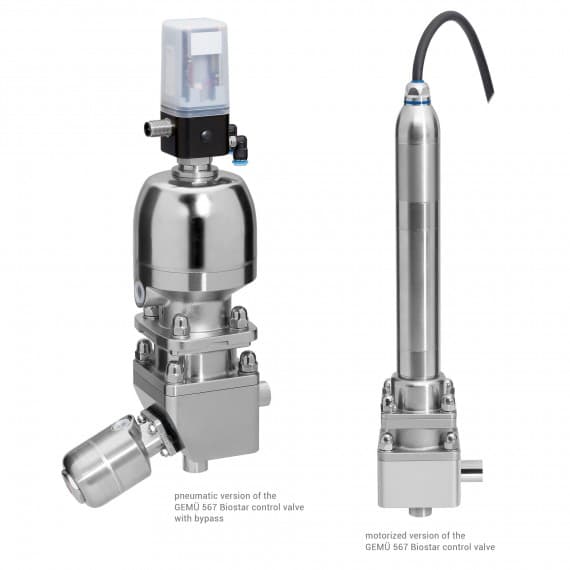 The aseptic GEMÜ 567 BioStar control valve is now available up to a nominal size of DN25, allowing a maximum flow rate of 15m³/h, and the range of motorised actuators has also been extended.
In order to expand the range of highly precise valves for hygienic, aseptic and sterile applications, GEMÜ, one of the world's leading manufacturers of control and measurement systems, developed a completely new sealing technology. The design means the moving parts of the actuator are hermetically separated from the product area, which also enables the actuator to be replaced under pressure, with no risk of contamination.
The GEMÜ 567 Biostar valve has been designed specifically for the control of small flow rates in the industries such as food and beverage, medical, pharmaceutical and biotechnology, and cosmetics, particularly for applications with stringent precision and speed requirements. In addition to existing commercially available versions with manual and pneumatic actuators, new motorised versions have been developed. The motorised version of the GEMÜ 567 is the world's first real-time-enabled control valve.
Running times of plants can be greatly extended thanks to the long service life of the diaphragm (more than 7 million cycles), the low-maintenance design and the easy replacement of the actuator. Due to the wide variety of combination possibilities of actuators, bus systems and controls, it can also be adapted for all possible processes according to customer requirements, including real-time applications.
GEMÜ Australia
02 4323 4493
www.gemu.com.au