Published 30-04-2019
| Article appears in June 2019 Issue
NOVEL PROCESS IMPROVES RECLAMATION OF RARE EARTH METALS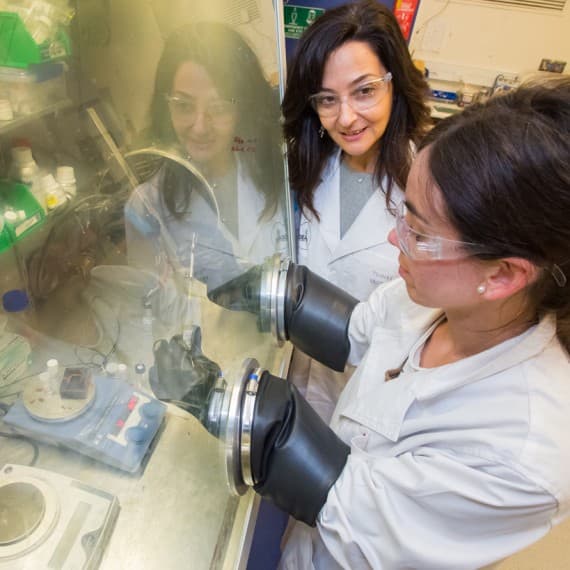 With the ever-expanding demand for mobile communications devices, electric and hybrid vehicles and renewable energy technologies, the world's supplies of the rare earth metals that are critical to these technologies are under increasing pressure. Elements such as cerium, praseodymium, neodymium and lanthanum are in increasingly short supply, because they are (by their very nature) rare.
To add to the problem, almost 85 per cent of the world's primary resources of rare earth metals (REMs) are in China, where the government has been restricting exports, endangering availability and price stability.
Now, scientists from Deakin University and Spain's Tecnalia research and innovation hub have developed an improved process for recovering rare earth metals from e-waste.
The team is led by Deakin Institute for Frontier Materials (IFM) researcher Dr Cristina Pozo-Gonzalo, who identified the urgent need to develop a cleaner and simpler process for recovering the elements.
"There's growing concern that future access to these materials won't be reliable, leading to them being targeted for reclamation and recycling," says Dr Pozo-Gonzalo. "The primary extraction and processing methods for rare earth metals are also energy-intensive processes that lead to the excessive generation of toxic and radioactive waste. We need a real alternative."
After separating the metals from their end-of-life product, the new process uses advanced electrolytes known as ionic liquids (liquid salt-based systems) to recover the rare earth metals from the resulting solution using a process of electrodeposition. The process has great potential, minimises the generation of toxic and harmful waste and can easily be implemented widely across the world.
"The efficient recovery of REMs from recycled materials is becoming increasingly important, given that only about 3 to 7 per cent of REMs are currently recovered from end-products because of technological difficulties," says Dr Pozo-Gonzalo.
"Our work addresses a key knowledge gap in the rare earth metal recycling process, and is an important early step towards establishing a clean and sustainable processing route for REMs and alleviating the current pressures on these critical elements."