NOVEL E-CHAIN DESIGN USES DYNAMIC PINS FOR LONGER LIFE
15-08-2018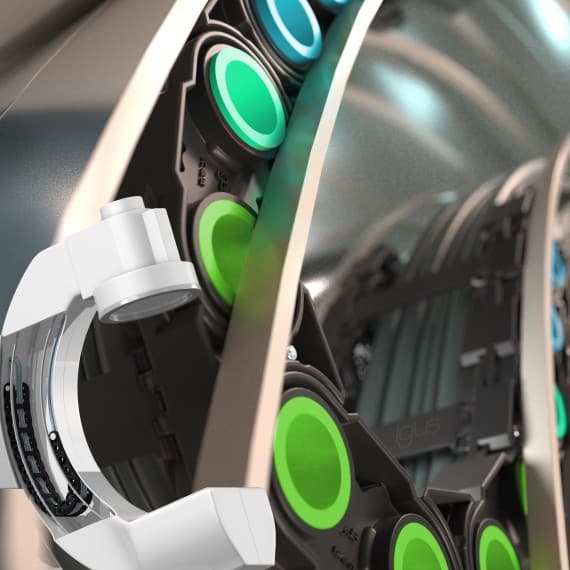 According to Treotham Automation the new Igus lokchain energy supply system has the potential to reinvent power, data and media supply in many dynamic applications. Automatically extending pins hold the e-chain securely in the guide, enabling completely new solutions in vertical, hanging or circular movement applications.
Even long travels with a moving lower run can be enabled by fixing the lokchain in an upper run trough. The system can also be used in vertical circular applications. For example, the lokchain would be an ideal candidate for use in the constrained space of a rotating C-arm X-ray scanner. The flexibility of the new e-chain offers the user the opportunity to develop completely new machine design concepts.
The basic principle of the lokchain is simple: pins integrated into the side links hold the energy chain firmly in the guide trough. When the chain link is bent into a radius, the pin retracts automatically and releases the chain from the guide. When the chain link comes out of the radius and engages the trough, the pin extends and automatically secures itself back into the trough.
This design eliminates the need for costly guide trough systems, saving money in machinery design.
The lokchain is designed and constructed so there is hardly any abrasion or wear, which increases the service life of the e-chain.
Also, the mobility of the chain links ensures that the energy chain operates safely and quietly, even with small bending radii and over long travel distances.
Treotham Automation
1300 65 75 64
www.treotham.com.au