NOVEL DOOR MECHANISM MAKES STORAGE CABINETS COMPLIANT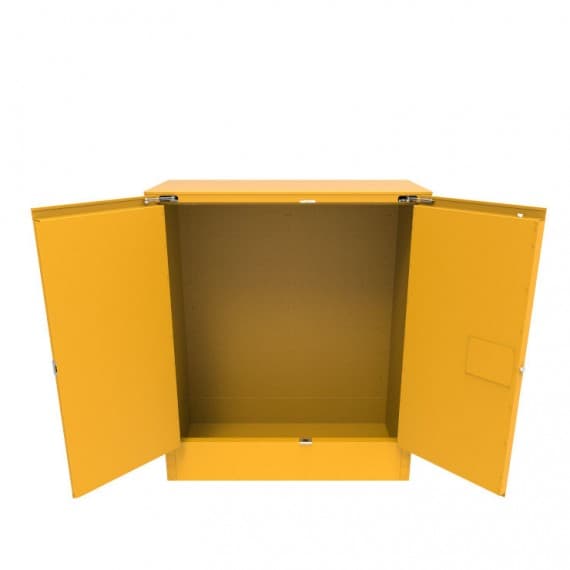 It's always worth remembering that Australian Standards are continually reviewed and updated and so some safety equipment, such as dangerous goods storage cabinets that might have complied at the time of purchase, may not meet the current requirements.
The latest version of the standard, AS 1940-2017, stipulates that cabinet doors must be "self-closing, close-fitting and held shut automatically by catches at two or more points".
This self-closing aspect has caused problems for many in the workplace: propping the doors open may make loading and unloading chemicals easier, but compromises the effectiveness of the cabinet and creates a dangerous environment for employees. It can also result in financial penalties due to non-compliance.
This issue has been resolved, however, through clever engineering and design. Trafalgar has developed a patented stay-open door mechanism for double door cabinets, in which the right door stays open while the left door is open.
Once the left door is released, the right door self-closes and latches, as per the requirements of AS 1940-2017. With no need to prop open the right door, filling and retrieving is safer, easier and faster.
This patented closing mechanism is fully concealed, thus preventing damage and increasing the usable space. Trafalgar's locally manufactured cabinet range includes flammable, corrosive, toxic, organic and oxidising cabinets.
Trafalgar
1800 888 714
www.tcabinets.com.au