NOTHING TO FEAR WITH CHINA FTA: AiGROUP
09-09-2015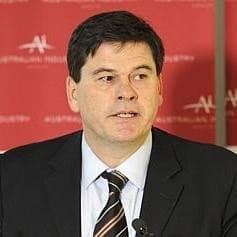 Australia stands to benefit greatly from the raft of free trade agreements and other trade deals that have been negotiated in recent years, says the AiGroup, the peak body representing Australian industry.
Australian Industry Group Chief Executive Innes Willox said current fears of a flood of foreign workers by the Federal Opposition and unions are overblown.
"When Enterprise Migration Agreements were introduced in 2011 there were similar claims of an inundation of hundreds of thousands of foreign workers.  It didn't happen then and it won't now," Mr Willox said.
"Australia has always maintained careful vigilance over the working of our visa arrangements.  
"In 2010, for example, the previous government was able virtually overnight to shut down the flow of foreign students coming in for dubious training courses."
Mr Willox said conditions for visa entry remain very tough and challenging both within and outside the China FTA, with language and skill requirements creating a very high bar. 
"Indeed, the recent inquiry into the working of the 457 visa program recommended that the Labour Market Testing requirement was regulatory overkill and should be scrapped, he said.
"Opportunities need to be grasped, not shied away from and the focus on the free trade deals we negotiate needs to be kept firmly on opportunity and not on fear."
Mr Willox warned however that the new trade agreements would only succeed if government delivers the reforms necessary to lift the productivity and competitiveness of our economy. 
This includes:
·       Creating a better tax system
·       Making our workplace relations system more agile
·       Adopting approaches to innovation and skills development that support the creation of the highly-paid jobs of the future; and developing our internal infrastructure.
"It is far more important that the national debate focuses on the reforms we need to make us globally competitive rather than dwelling on disputable questions around labour access."