NOTCH AND GRIND WITH PRECISION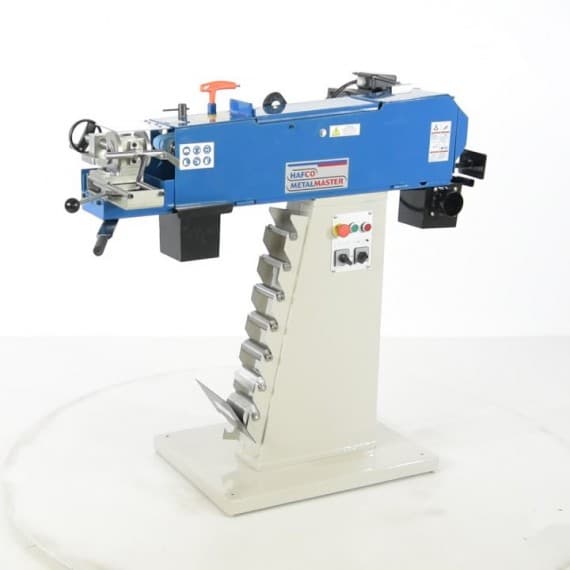 Available now from Hare & Forbes, the Hafco Metalmaster PN-2001 is a multi-function grinding machine ideal for grinding, notching, deburring and sanding.
Capable of grinding and notching both steel and stainless steel pipe and tube, this machine produces precision joints between 30 and 90 degrees.
It can be used for notching tubes with outer diameters from 20 to 76mm, or on pipes with nominal bores from 15 to 65mm.
The PN-2001 comes with a quick-action compound vice that swivels from 30 to 90 degrees and securely holds both round and square tubes.
Its powerful 3.7hp motor has two speed settings – 2800RPM for steel and 1400RPM for stainless steel. And there's a user-friendly quick-change belt system that keeps downtime to a minimum.
The machine comes as standard with a roller suitable for 32mm pipe or 42mm tube and a zirconia linishing belt.
Hare & Forbes
02 9890 9111
www.machineryhouse.com.au