| Article appears in August Issue
NOT ALL AUTOMATION SYSTEMS ARE CREATED EQUAL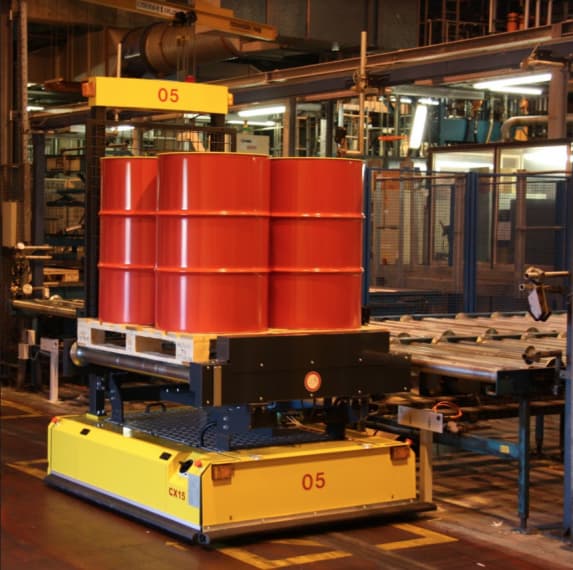 This article isn't all about how to ensure your investment in automation is the best value for money today, but rather about ensuring your investment in technology is flexible enough to create viable options for your business well into the future.
This will save costs for your company many times over and avoid a considerable amount of angst moving forward.
By way of explanation…
Over 25 years ago, if you invested in technology for your plant it most likely would have involved a lot of dedicated and inflexible equipment. Since the introduction of flexible automation options such as robots, many of these dedicated solutions have been methodically replaced with robot-based solutions.
However, with the current level of technology now available, it is possible to create solutions that offer the end user more future options with the ability to significantly modify the system to meet their ever-changing needs.
A case in point would be a typical high-speed palletiser. A quarter of a century ago, this would have been a dedicated layer machine that was complex, limited, high in maintenance, full of single points of failure and almost impossible to make significant changes to.
For the past 25 years or so robotics has pretty much taken over this market, but these systems were often surrounded and 'hemmed in' by conventional out-of-date conveyor technology (which is in its own right inflexible and spacious). In my opinion, this is what has impeded the development of flexible palletising systems for at least the last 10 years and has held them back.
As a result, there has been a definite general improvement in the outcome over the older dedicated solutions. Some of these early robotic solutions have proved themselves adaptable enough over 25 years, clocking up millions of reliable pallet outputs.
Robotic Automation is currently in the process of replacing one such system which is "25 years and not out" (an impressive innings in itself) and is still performing as this article goes to print. This is a testament to an organisation embracing the right technology way back in the mid-90s, which has served them very well.
However, these early robotic-based solutions have difficulties taking advantage of future opportunities and are not always easily adaptable to meet current needs for the reasons mentioned above. In addition, the ANZ market is becoming more complex.
For example, while our batch sizes are still small on a Global level, the SKU diversity due to our location in the world is steadily increasing.
So what's the answer?
Progress has changed gears and finally gone up a notch or two in the world of flexible automation opportunities. For example, if you add into the recipe the following elements for a typical high-speed palletiser such as:
- Easy-to-use AGVs running on a Windows-based platform
- The embedding of AGVs with robots creates the flexibility required
- Flexible and intelligent high-tech robot gripper technology
- An embedded WMS system that can work hand-in-hand with the above
Now you have a solution that is truly flexible. This new generation of automation can be edited to meet future needs and is bristling with Industry 4.0 features, thus providing a myriad of reporting capabilities at your fingertips.
The previous palletising example applies to a lot of industrial applications. Palletising is just one example but a very relevant one to our ANZ market. ANZ automation solutions have always been known internationally for innovation and held in high regard.
Finally, we can capitalise on our hard-won knowhow and employ this technology to even up the game a little in our favour.
A word of caution…
Companies should not confuse "waiting for the latest solution" with understanding the need to acquire a truly flexible automation solution (as this is now a 'must-have'). COVID-19 has taught us that hard lesson, and we would all be well advised to heed the learnings.
In my last article, 'Timely Automation Takes Time', we demonstrated how such systems can take a year from start to completion. This needs to be kept in mind as it's often just not possible to shorten the process due to the complexity and scale of each unique system.
Just imagine how much costs the last generation of robotic palletisers have saved for thousands of companies within ANZ over the past 25 years or so. Many dived in as they could see it was a logical step forward and have not regretted it.
Additional benefits can be expected from the new generation of intelligent automation systems – and is there for the taking – but it is surely looking like the right time for end users to engage.
Robotic Automation
1300 552 333
www.ragroup.com.au