NOSINGS MAKE STAIRS SAFER
08-05-2018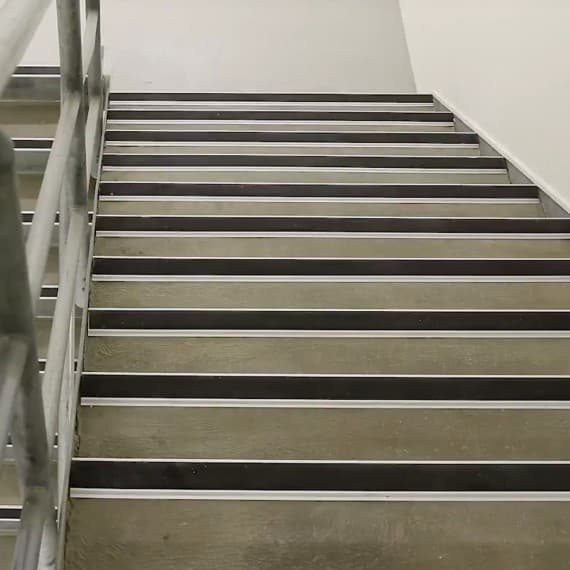 Stair nosings are an essential safety element in any commercial premises or public area with a staircase of more than two steps.
Floorsafe has been supplying stair nosings for three decades, and now has the largest range in Australia, featuring aluminium, carborundum, fibreglass and rubber designs.
Nosings are available with inserts for maximum wet weather safety, and luminous types for safety after dark.
Floorsafe holds extensive stocks of all designs and can fulfil large orders at short notice, with all nosings cut to the exact sizes required.
Floorsafe Australia
1300 717 769
www.floorsafe.com.au