NON-SPARKING TOOLS PREVENT EXPLOSIVE SITUATIONS
31-01-2017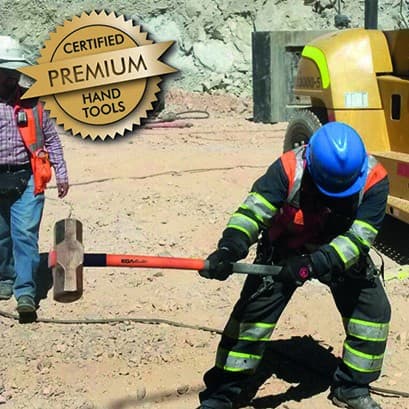 Maintenance tools from EGA Master help meet preventative safety needs in a variety of industrial sectors
Global distributor RS Components has introduced a new range of 'non-sparking' tools from EGA Master, designed for use in hazardous environments where errant sparks could ignite explosive materials or trigger other environmental hazards.
Maintenance will always need to be carried out on equipment whatever the application or environment. However using standard tools in hazardous or even potentially explosive environments could be catastrophic.
Maintenance tasks are an unavoidable reality, regardless of how hazardous the surrounding environment is. However, using standard tools in a hazardous environment can create more complications than the original maintenance was meant to solve.
This is where non-sparking tools are useful: they generate low-energy sparks that are always below the ignition energy of the hazardous substances – either gas or dust – that are present in the environment, making them safe for use in explosive environments.
With this in mind, RS Components now distributes a wide range of EGA Master tools, with a choice of nearly 500 items ideal for maintenance engineers working in these hazardous environments.
The range includes screwdrivers, sledgehammers, socket sets, socket wrenches and other socket accessories, pliers including combination and long-nose types, cutters, and a wide selection of hex-key sets.
These tools are manufactured from commonly used materials to achieve a non-sparking material composition, including copper-beryllium alloy (Cu-Be) and aluminium-bronze alloy (Al-Br).
In addition to being non-sparking, these materials have non-magnetic properties and are also highly corrosion resistant, making them ideal work in marine environments.
Other target industries for these tools include aerospace, marine, automotive and mining, as well as other important sectors such as chemicals, petrochemicals, paint manufacturing and brewing, among many others.
For maximum safety, EGA Master marks all tools with the respective alloy in order to ensure that the right tool is used. All EGA Master non-sparking tools are certified by the German BAM laboratory, which offers a third party assurance that the tools are safe to be used in explosive environments.
The EGA Master non-sparking tool range is in stock now at RS in EMEA and Asia
Pacific and support RS solutions for the marine and offshore industry.
RS Components
1300 656 636
www.rs-online.com