NOMINATIONS OPEN FOR ARBS INDUSTRY AWARDS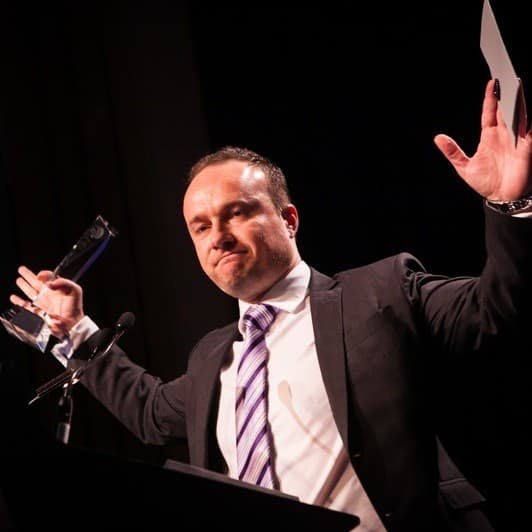 ARBS 2016, Australia's only international air conditioning, refrigeration and building services trade exhibition, is taking nominations for the 2016 industry awards.
The awards recognise excellence in Australia's HVAC, refrigeration and building services industries across a range of areas including Young Achiever, Product Excellence, Project Excellence, Industry Education and Training and the Hall of Fame.
The awards, now firmly entrenched as the pinnacle of achievement in the industry, attract nominees from across the industry.
The 2014 Young Achiever recipient, Brett Saunders of Hiflow Industries, said it was a humbling experience to win the award.
"Winning the ARBS award was a massive surprise, Brett said. "It was fantastic for my family, as they know the commitment and effort I put into growing the company. But it was also a really great morale boost for the Hiflow Industries team."
The awards are an opportunity for industry players to showcase their skills, products and performance across all sectors of the HVAC&R and building services industry.
The awards recognise and promote industry talent and innovation.
A panel of industry experts will evaluate the nominations based on various criteria such as leadership, sustainability, performance and innovation.
Award nominations close on February 5 next year.
Winners will be announced at a gala industry dinner to be held on May 18 next year in Melbourne, as part of the 2016 ARBS Exhibition.
Further details and full category and criteria requirements for entry are available at:
ABOUT ARBS 2016
Where:
Melbourne Exhibition and Convention Centre, South Wharf, Melbourne, Victoria
Exhibition dates:      
Tuesday May 17 – Thursday May 19, 2016
Cost:                          
Exhibition – free of charge, trade visitors only
Seminars – costs to be advised with final program