NOMINATIONS FOR GREEN GLOBE AWARDS CLOSE MONDAY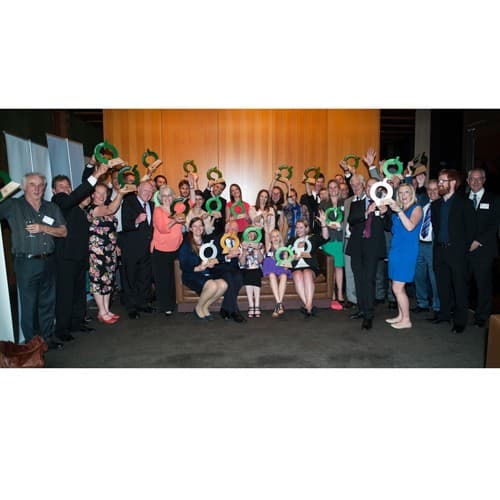 Nominations for the 2015 Green Globe Awards, the leading environmental awards in NSW, will close on Monday, July 13.
The Green Globe Awards recognise environmental excellence, leadership and innovation.
Organised by NSW Government and judged by an independent panel of experts, nominations must show outstanding development and delivery of sustainable initiatives. Nominations can be made for categories including the built environment, business sustainability, natural environment sustainability and leadership.
Last year there were a record 133 nominations across the 16 award categories. Awards were presented at a gala ceremony hosted by NSW Minister for the Environment and Heritage, Rob Stokes.
Twenty-five NSW organisations and individuals were honoured, showing that organisations or projects of any size can invest in sustainability and generate environmental, social and economic benefits for the community. Around half of the winners were from regional areas and came from diverse industries including pet food production, hospitality, infrastructure, viticulture and oyster farming.
The Observatory, Port Macquarie won the Premier's Award for Environmental Excellence for their impressive range of energy and water saving initiatives and their environmentally-grounded holidays for hotel guests, while Gosford City Council won the Regional Sustainability Award for their stormwater reuse scheme designed to conserve valuable Central Coast drinking water.
Awards were also given to carbon neutral ice cream maker Serendipity, StabilCo NSW for recycling a variety of waste material to make roads, De Bortoli Wines for their vision of leaving a sustainable business for future generations and Mars Petcare for their commitment to zero waste to landfill.
For further nomination information visit:  http://www.environment.nsw.gov.au/greenglobes/