NO SLOWING DOWN FOR AUSTRALIAN MADE, AUSTRALIAN GROWN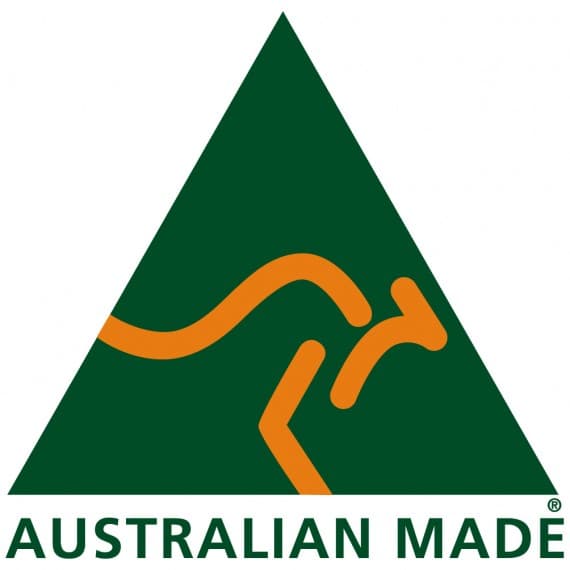 As the 30th anniversary of The Australian Made, Australian Grown (AMAG) logo comes around, it continues to grown in importance, both domestically and internationally. It continues to play an important role in helping businesses and consumers create and identify genuine Aussie products and produce, a priority that is increasingly in the minds of consumers.
Launched in 1986 by then Prime Minister, Bob Hawke, the logo is now used by more than 2600 business and appears on more than 16,000 products sold in Australia and around the world.
Already one of the most powerful nation brand symbols in the world, the AMAG logo stands to take centre stage and grow enormously in scope with the introduction of the Australian Government's new food labeling scheme.
Australian Made Campaign (AMCL) Chief Executive, Ian Harrison says it's a collective marketing effort that continues to garner strength.
"The profile of the overall campaign is excellent," says Mr Harrison. "The logo establishes a very clear connection to Australia, so for companies that are not well known in particular marketplaces the Australian Made logo is probably their strongest brand," he said.
Over the last 30 years the logo has grown from strength to strength, reaching impressive achievements. This includes the introduction of the Australian Grown descriptor in 2007, and the incorporation of the logo this year into the Government's new food labelling scheme which will see it on the labels of nearly all Australian food by the time the new scheme becomes compulsory on 1 July 2018.
The logo, which is universally recognised (98%) and trusted (89%) also features heavily in export markets, particularly throughout Asia where consumers are interested in Australia's enviable reputation for safety and quality.
In recent years the logo has also been registered in China, Singapore, South Korea and the USA and Australian Made branded retail outlets have also been opened in China and South Korea.
"Shoppers have seen a lot of changes since the logo was first introduced. There are more products on the shelf, more product information that they have to digest and we now have the choice to buy products from anywhere in the world, including online," says Mr Harrison.
"So, it's important that brands that can and want to make the Australian connection, do so quickly and easily with the AMAG logo."
"The essential role of the AMAG logo is as important today as it was 30 years ago and the best way businesses can market their products as genuinely Aussie is to use the AMAG logo."
For more information on the AMAG logo visit www.australianmade.com.au/for-business