No rainy days for Mitsubishi FB- TCB; battery electric designed to work indoors and outdoors
17-06-2014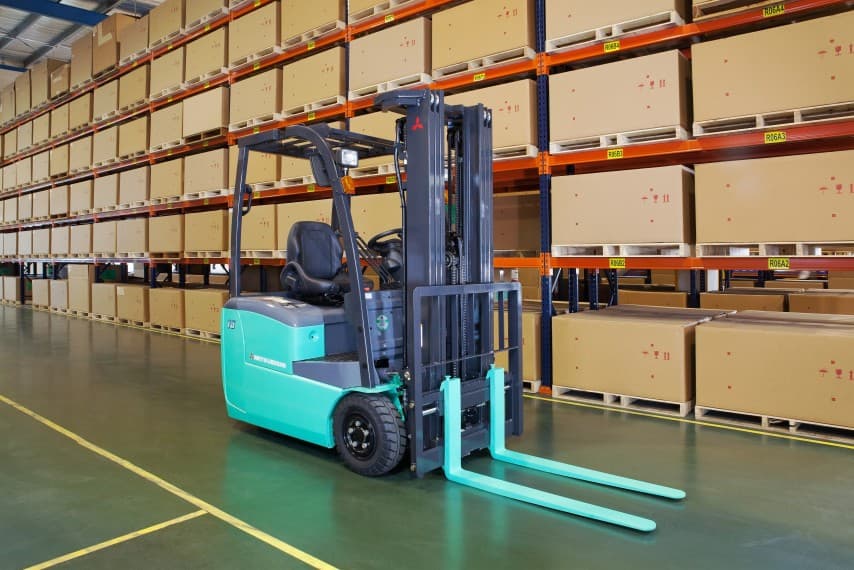 The new FB- TCB model comes with a large range of features designed to offer a pleasurable driving combination of maximum safety, durability and the versatility to handle any working environment.
Features:
One of the features is that the FB-TCB series meets the new IPXS4 enclosure rating level which means that this truck can take water splashes from all directions and angles. This makes it ideal for operating in light rain; therefore working outdoors is no longer an Internal Combustion trucks turf only.
Comfort:
The new FB- TCB series is all about creating the best working conditions for its operators. One way this is achieved is by the increased legroom. The legroom in this particular machine has been increased by 55mm
Safety:
The FB- TCB also comes with an array of improvements in safety, such as the mast and travel interlock system which disables the travel and hydraulic system when the driver has left their seat unattended. The rear combination lamps have been relocated to the top of the head guard to provide maximum visibility. The FB-TCB series also comes with an emergency stop which allows the operator to stop the forklifts operation in the push of a button.
There are now four additional models to the family that range from 1.5-2.0 tonne capacity with three of these models featuring a larger battery compartment to allow for extended working hours by fitting bigger batteries into the truck.
For more information on this forklift, contact MLA Holdings using the options below.