No green cars without blue collar jobs
20-02-2012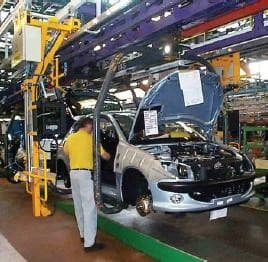 By Senator Kim Carr Minister for Manufacturing

Much has been written in recent times on the state of the local car industry.

The level of ignorance, if not downright prejudice, is a matter of real concern.

Too many Australians don't know a locally made car when they see one. Too many "expert" commentators haven't seen a car factory since last century. We seem determined to believe in our own inadequacy.

Nowhere is this blindspot more apparent than it has become in the electric car debate. Electric cars, we read, are green cars – so petrol cars can't be green.

Green cars are the way of the future – so petrol cars are a thing of the past. Our cars are petrol – so our industry is doomed.

And that logic may well be attractive – to all those armchair experts.

We sold a million cars in this country in 2011 – 49 were fully electric.

For the overwhelming majority of Australians, it is not yet a viable – let alone attractive – use of half a year's wages. Petrol cars, large and small, will be with us for a long time to come.

That does not mean Australia should shut itself off from the global push to electrification – a push, I would add, being driven by the companies themselves, well ahead of consumer demand. Nor does it mean Australians aren't interested in green cars. They are. They are voting with their feet, and choosing those companies who are working to make fuel savings across the entire vehicle.

The changes may be incremental, and they may well be invisible to the average car buyer.

It may be lighter materials. It may be better design or a more efficient engine. All the consumer sees is a cheaper car and more change at the servo counter.

They see, in short, what the electric heroes would have us build – commercially viable green cars.

There will be no green cars without blue-collar workers. And those workers don't need to be told there will be no blue-collar jobs without green cars. They are part of one of the greatest machines of industrial and social progress the world has ever known – the global auto industry.

Australia is part of that machine, and will be for a long time. We earned our place with the $5.4 billion New Car Plan for a Greener Future. It bears that name for a reason. This is a long-term strategy to transform the industry for the opportunities of a changing world. It is a partnership with and for working people.

We can sustain the intellectual and physical resources to work with the best in the world, as we have proven time and time again.

The sheer breadth of our capabilities is not easy to match, particularly in this region, which now claims some of the fastest growing auto markets of our time.

The Plan has given us the flexibility to adapt as the priorities of the market change. It would be folly of the worst sort to throw it all away on an electric dream.

I am not in the business of false optimism. These are hard times for the industry.

But if the challenge has grown, then so too must our resolve.

For this Government, the road ahead is clear. We will work with the companies to attract the investment they need to keep this country in the game. When the conditions improve, we will be ready. When opportunities open, we will claim them.

There is too much at stake to lose.