NO-GREASE LIGHTNING: POLYMER BUSHINGS COMPLETE RALLIES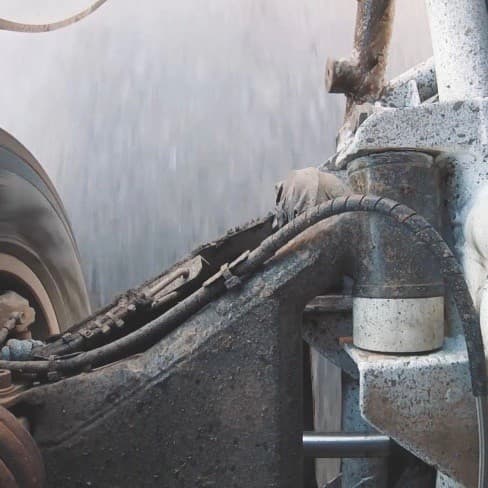 Since 2009, the former Paris to Dakar Rally has run through various South American countries and renamed the Dakar Rally. Manufacturers use the rally's harsh and varied environments as an opportunity to show off their vehicles' or products' reliability.
Argentinian racing team Colcar has now completed three Dakar Rallies using no-grease Vesconite Hilube bushings in the suspensions of its vehicles. Its entries in this year's race, held in Peru, were a truck weighing more than 3500kg and a utility vehicle, also known as a four-wheel side-by-side or recreational off-highway vehicle.
Unfortunately, the truck had an accident and the team abandoned the race, but the UTV won its category and finished 18 overall.
For the 2018 race, from Peru to Argentina, Hilube bushings were fitted to two trucks, one of which finished in 23rd position.
In 2017, Colcar finished the race, from Paraguay to Argentina, in 33rd position, and used the Hilube bushings in two other local competitions, covering a total distance equivalent to three Dakar Rallies.
Throughout the races, the bushings were exposed to oscillating movements with many cycles per minute taking place, and performed much better than the nylon-molybdenum bushings used previously, says Leandro Panzini of VesArg, the Argentinian distributor of Vesconite Hilube, who is proud to have the product associated with this historic race and performing so well each year.
"The polymer bushings have proven themselves over the gruelling annual 9000km multi-country South American Dakar endurance race that covers various terrains, including sand dunes, mountains and salt flats," he says.
"Suspension bushings are important in vehicle safety, ride comfort and handling and also align suspension and steering components. They are paramount in the Dakar, in which vehicles travel at between 100 and 200 km/h in all kinds of terrain over 15 days."
From 2020, the Dakar Rally will be held in Saudi Arabia.
Vesco Plastics Australia
03 9796 4098
www.vesco.com.au