NO CONTACT FOR SENSORS AND POTENTIOMETERS
08-10-2019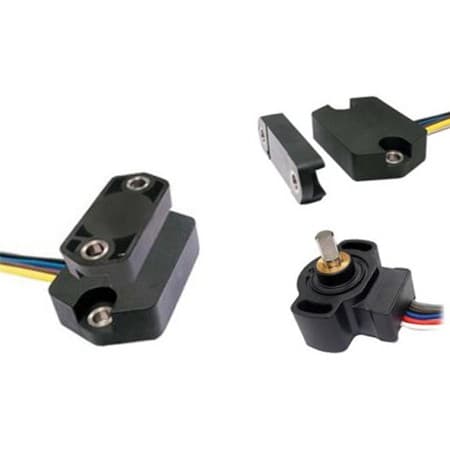 Amphenol Piher's ranges of contactless sensors and potentiometers are now available in Australia from element14. These state-of-the-art devices use Hall-effect and inductive technologies to offer lower-cost high-performance control and measurement solutions.
The Piher range is ideal for applications requiring high accuracy and reliability, such as automotive, aerospace, industrial, marine and home appliance, and uses for Piher position controls and sensors are increasing exponentially with the growing requirements of intelligent machines and autonomous vehicles.
According to Dave Beck, Head of EU & APAC Product Management for Interconnect, Passives & E-mech at element14, "This new franchise strengthens our relationship with Amphenol and deepens our already extensive range of sensing solutions, making over 9000 sensors and potentiometers available from stock to element14's customers."
Key products from the Piher range in stock at element14 include the PST 360 contactless high accuracy position/angle sensor. This features a through-shaft sensing design with 360º absolute position feedback in an extremely thin package.
The Piher PS2P-CON sensor offers immunity to radial and axial play on mobile shafts and the PS2P-LIN linear touchless position sensor minimises errors when measuring linear position. Both these designs avoid significant misalignment results, poor operational performance and labour-intensive maintenance programmes. As absolute sensors they will not lose measured values even after a power failure.
element14
1300 361 005
au.element14.com