NO BUSINESS LIKE SHOW BUSINESS?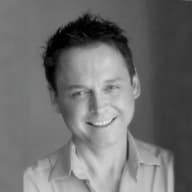 Of all the predictions that have been made over the last 20 years, the notion that the Internet would kill off all other forms of marketing was something of an overstatement.
Industry Update is testimony to the fact that the printed word still has validity, particularly in markets such as ours. Unlike the world on newspapers, which has become disengaged from its readers, our delivery of relevant, targeted editorial resonates with both our readers and advertisers.
Indeed in recent weeks, a number of former advertisers have called us and asked to come back onboard. So much for the death of print!
One other area that was supposedly destined to die was the trade show. After all, why go to all the expense of shifting all your sales staff and half your engineers to Sydney, Melbourne or wherever for the best part of a week when they should be doing their normal duties.
Add to that the cost of the stand, the travelling, the shipping of equipment and it soon mounts up into a six-figure sum.
Surely, the multimedia capabilities of the digital age would mean that all this could be done from the comfort of your own office?
Well, recent experiences suggest not. After record attendances for AUSPACK in Sydney and for Austech and National Manufacturing Week in Melbourne, it seems that the "old-school" trade show will be with us for some time to come.
Just as readers of Industry Update appreciate the physical presence of a printed magazine, there is, it would appear, no substitute for seeing and touching equipment at a show and for talking face-to-face with real people.