NMW BEGINS BUSY YEAR FOR AMTIL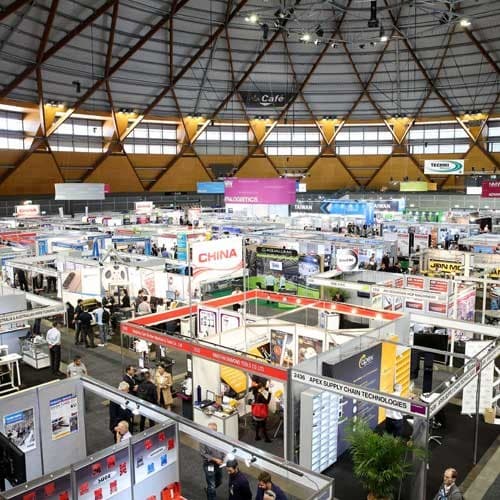 AMTIL will be on Stand 3426 at NMW 2018
AMTIL will be using its presence at NMW to set the scene for a busy events programme over the coming year.
AMTIL has a long-standing relationship with NMW, having colocated its own Austech exhibition with NMW for many years, and continuing to do so every second year in Melbourne. AMTIL's participation in this year's event is a demonstration of its continued support for NMW and its organiser Reed Exhibitions Australia.
Having a stand enables AMTIL to support its members visiting or exhibiting at NMW, while also providing the opportunity to engage with Australian manufacturing businesses more generally and discuss the ways it can help them.
For AMTIL members, there'll also be Happy Hour drinks at the stand (3426) from 4pm on both the Wednesday and Thursday of the show (9th and 10th May). Any AMTIL members attending NMW or participating in the show are welcome to drop by for refreshments and a chat.
"It's great that AMTIL are going to be taking part in NMW this year," says AMTIL CEO Shane Infanti. "We're really looking forward to being there, both in support of our existing members who are exhibiting, and as a way of reaching out to potential new ones. Any members visiting the show should drop by Stand 3426."
AMTIL's presence at NMW will serve as a curtain-raiser for an extensive programme of events over the coming year. Most notable among these will be the 2018 AMTIL National Conference, which will be held at Leonda by the Yarra in Hawthorn, Victoria, on 22nd August. The one-day event follows on from last year's highly successful inaugural Conference, held at the same venue.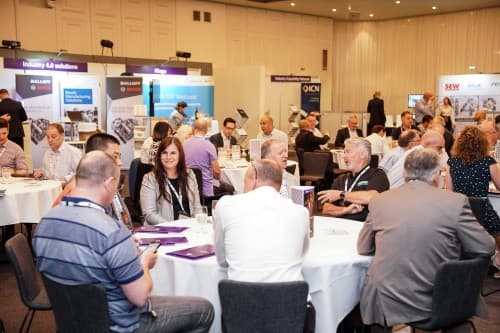 This year's theme will be 'Strategies for manufacturing resilience and growth', and Dr Jens Goennemann, Managing Director of the Advanced Manufacturing Growth Centre, will moderate the Innovation Stories panel on 'Building resilience in Australian manufacturing'.
Other AMTIL events for the coming year include Christmas social gatherings around the country in early December, as well as a number of CEO meetings for AMTIL members in Victoria, New South Wales and Queensland, and several workshops and seminars organised in conjunction with the Federal Government's Entrepreneurs' Programme (in which AMTIL is a partner organisation).
AMTIL's annual Corporate Golf Day will take place on 8th February 2019, and the busy year will conclude with the Austech advanced manufacturing and machine tool exhibition, which will return to the Melbourne Convention and Exhibition Centre from 14th to 17th May 2019. Co-located once again with National Manufacturing Week, Austech 2019 promises to be a landmark event for the advanced manufacturing industry in Australia.
"It's certainly looking like a busy year, right through to Austech next May," says Infanti. "Everything AMTIL does is intended to promote the manufacturing industry in Australia, and our events programme is a big part of that. We're looking forward to seeing lots of our members – both existing and new ones – at these events."
AMTIL
03 9800 3666
www.amtil.com.au